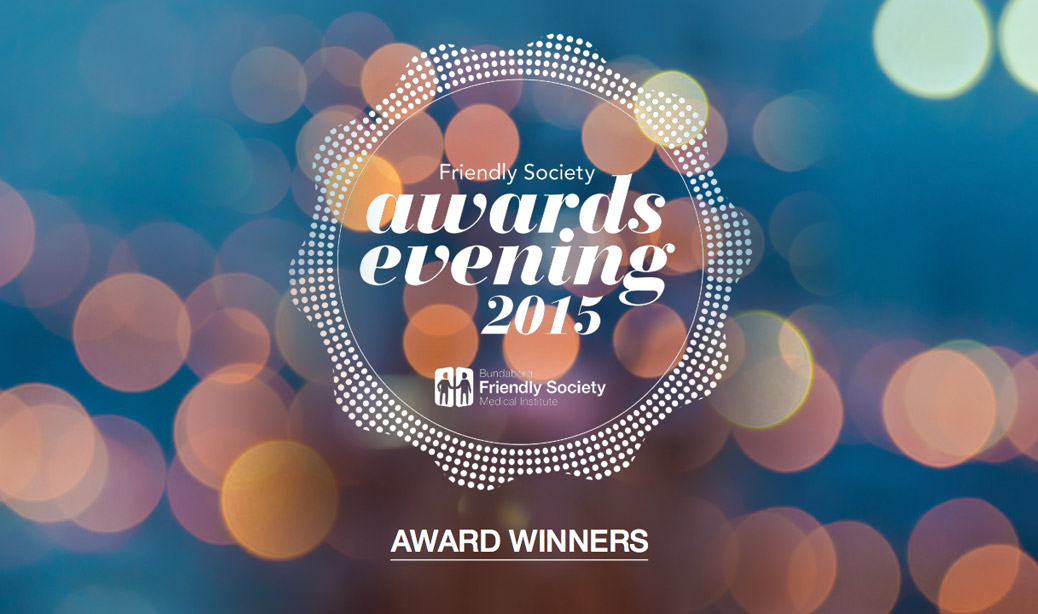 Friendly Society Awards Evening 2015 Recipients
It was a night of reflection, recognition and celebration. On Friday 13th March the Friendlies celebrated their second annual awards evening at the Shalom Performing Arts Centre. What a night! 180 people came together to hear inspiring guest speaker Carren Smith and after much anticipation discover who this year's award winners were.
There were some surprises, Hospital CEO Mr Alan Cooper, who is always across everything, was awarded with a Chairman's Award for his 18 years of service and retiring Chairman Mr Peter Sawyer was honoured by the announcement that the hospital's newest unit will be dedicated to him.
Both Mr Cooper and Mr Sawyer were quick to point out that none of the achievements and growth over the past decade in particular, would have been possible without the extraordinary contributions made by all of the teams, individuals and managers, many of whom were award winners on the night – congratulations!
Click here to see all the winners!