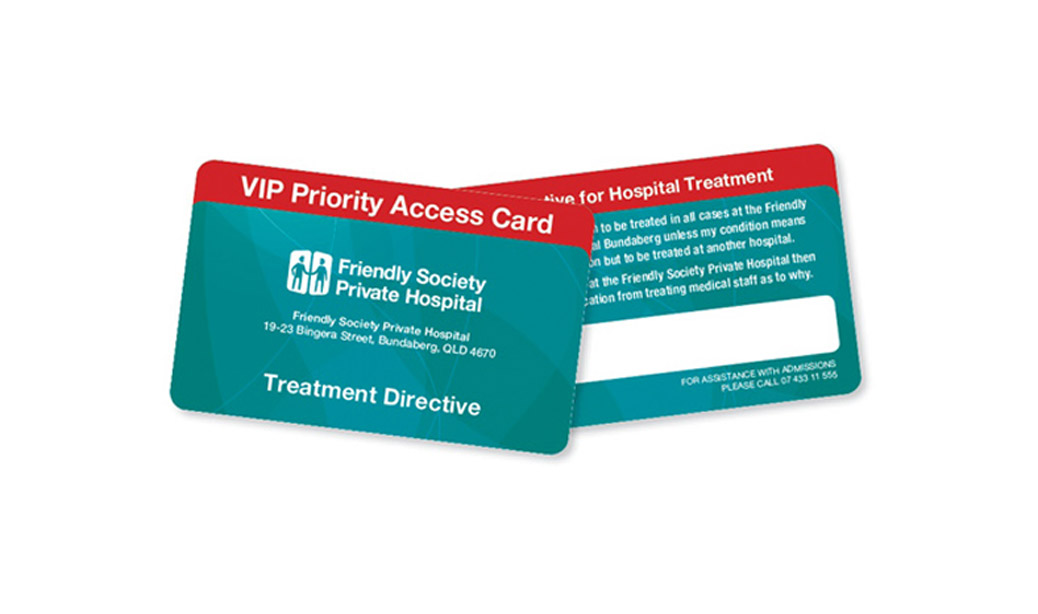 Vip Priority Admissions Card Now Available
Over the past few months many of our loyal patients have experienced difficulties in being admitted to the Hospital of their choice when needing hospitalisation. We have listened to patient feedback regarding their healthcare needs and have developed a hassle free way for your wishes to be actioned.
This month we are launching a VIP Priority Access Card, providing patients with the power to choose the Friendly Society Private Hospital and we invite you to utilise this card.
This card acts as a health directive and represents your choice and clear instructions that when faced with an unplanned hospital admission you wish to be admitted to the Friendly Society Private Hospital over other facilities.
To register your interest in receiving your VIP Priority Access Card please call our Reception Services team on 07 4331 1000.