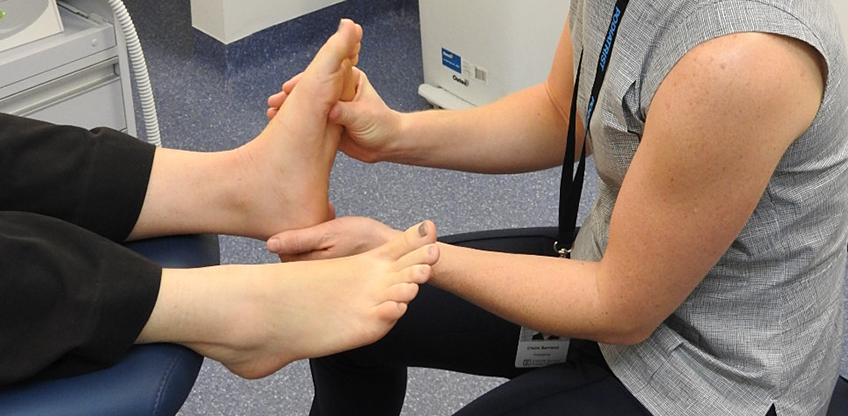 New walking group aimed at enhancing foot health
Everyone knows that walking is great for your health, but did you know it's great for your feet too?
As part of Foot Health Month in October, Friendlies Physiotherapy Service Podiatrist Claire Barrand will be leading a new Heart Foundation walking group that will start on Tuesday, October 24.
"This walking program is designed to help people with physical activity to meet their minimum target of 30 minutes of daily physical activity," Claire said.
"The other concern is that if we don't exercise due to depression or other barriers to exercise such as time constraints, this can lead to weight gain and subsequent foot pain, so walking is a great preventative measure."
Claire said walking and foot health go hand in hand, with a host of benefits including:
Reduced risk of heart disease
Can prevent or control type 2 diabetes
Reduce your risk of a stroke
Metabolically it can control weight, blood sugar levels and lower cholesterol
Reduces risk of plantar fasciitis because it reduces weight gain
Good for the cardiovascular system and increases blood flow to your legs and feet
Releases feel good hormones "endorphins" which can elevate your mood and may reduce onset of depression
Uses leg and foot muscles, keeping you strong.
Claire will be offering a free talk at 3pm on Tuesday at the Friendly Society Private Hospital, before taking the group on a 30-minute walk at 4pm, with participants being given a free water bottle and pedometer to help them on their way to walking fitness.
"Seeing a podiatrist before you start a walking program is also a great idea, as people may need advice on the right footwear to wear and to get a foot health check," she said.
The Heart Foundation already has walking groups available in three locations in Bundaberg and this one will be an addition in the West of town and will take place on a Tuesday and Thursday for six weeks.
If you would like to attend the free talk as well as walking session, or just the walking session, please telephone the Friendlies Physiotherapy Service on 4331 1888 to book.