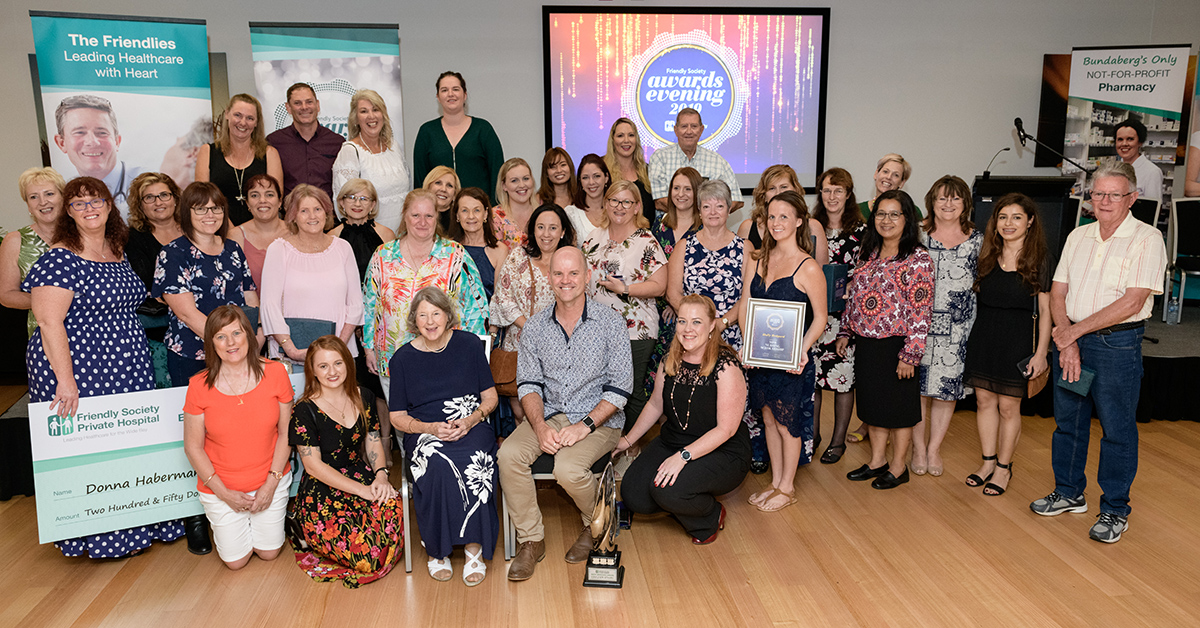 Excellence at The Friendlies recognised at 6th Annual Awards Evening
The Friendlies was proud to recognise the hard work of people within the organisation at the sixth annual Friendlies Awards Evening, on Friday, March 8.
More than 250 people attended the annual event that acknowledged the excellent work of many across the organisation from the hospital, pharmacy and physiotherapy and allied health.
The Friendlies awards night recognised the years of service staff have worked from 10, 15, 20, 25 and even 30 years. In addition, there were 29 individual and team awards presented to doctors, members of the public, staff and volunteers for their work and support of The Friendlies. These included awards for customer service, excellence awards in Health & Safety and Leadership & Management, as well as individual awards for our core values – Friendliness, Compassion, Diligence, Wisdom, Courage and Trust.
CEO Alan Cooper said the standard of both nominees and award recipients continued to grow each year, further strengthening the organisations commitment to excellence.
"Each year we receive hundreds of nominations for our staff, volunteers and teams. A wonderful part of the process is reviewing the nominations and reading the positive comments about our staff, written by their colleagues," Mr Cooper said.
"It was heartening to recognise great work being done, but also to see our staff at the event cheering each other on, supporting and encouraging one another."
Guest Speaker at the evening was Critical Care Paramedic Peter Davidson, who was on the first rescue helicopter to reach survivors in the ill-fated 1998 Sydney to Hobart Yacht Race, where six sailors lost their lives.
Peter reinforced the value of a close working team who trusted each other and the resilience needed to achieve excellence.