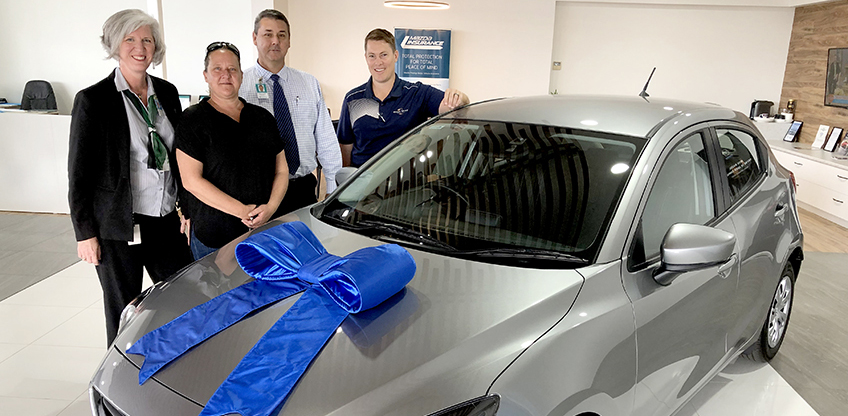 First time new car for The Friendlies Foundation Art Union winner
After purchasing just a couple of tickets into The Friendlies Foundation Art Union a few months ago, Woodgate resident Trish Hansen had put the thought of winning a Mazda 2 out of her head completely.
"You always think it would be nice to win, but I just consider it a donation really. You never think it will actually happen to you," Ms Hansen said.
So when she received a call on Friday, September 13, it took a while for the reality to sink in.
"I've never had a new car before, it is just amazing, I was jumping around the room," she said.
The Friendlies Foundation public relations officer Maria Ebert said after months of selling tickets, it was wonderful to be able to deliver the good news.
"We have had an amazing team of volunteers who have put in a lot of hours to sell the tickets over the past six months, so I would like to thank them for helping make the Art Union such a success," Maria said.
"I would also like to thank Ross Gray Mazda and Mazda Australia for partnering with us again this year, and for the great service they provided."
Ms Hansen said she was now able to help out another family member who didn't have a car, by giving her older car to them.