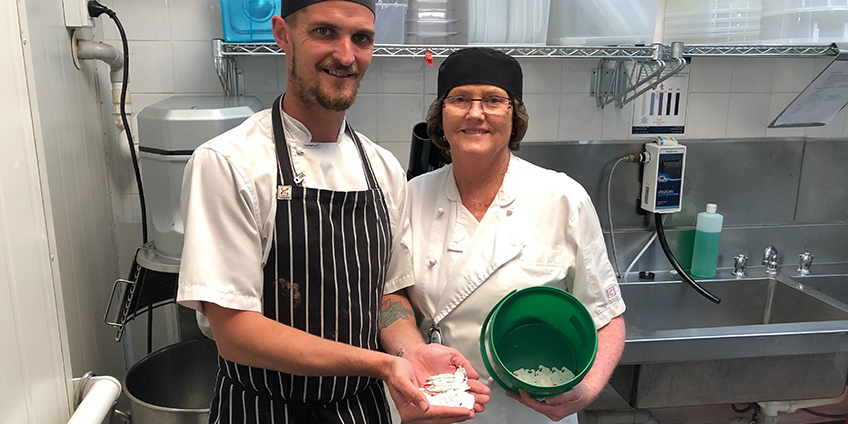 Friendlies staff turning plastic to fantastic for charities
Staff at The Friendlies are making good use of bread tags and milk bottle lids – collecting them and donating them to charities turning them into wheelchairs and prosthesis for kids.
Serving hundreds of patients, staff and visitors through the kitchen and café everyday, bread tags and milk bottle lids are in abundant supply and until recently had ended up in the rubbish.
Catering and Café staff heard about the two initiatives and set about to collect the items – encouraging other staff to bring their items in from home.
With bucketful's collected each week, The Friendlies is operating as a collection point for both Bread Tags for Wheelchairs and Lids 4 Kids. Tags and lids can be dropped at the collection point beside main reception.
Bread Tags for Wheelchairs collects bread tags and recycles them for cash that is used to purchase wheelchairs in South Africa.
The organisation has been recycling the tags since 2006 and currently collect about 500kg of the plastic clips each month, which is enough to fund 2-3 wheelchairs.
Lids 4 Kids is part of the Envision Hands project, whose target is to turn milk lids into bespoke aids for children by melting the plastic and using it to 3D print the prosthetic hands. They blew past their original target to recycle one million lids which created 100 hands and are now well on their way to recycling their second million.