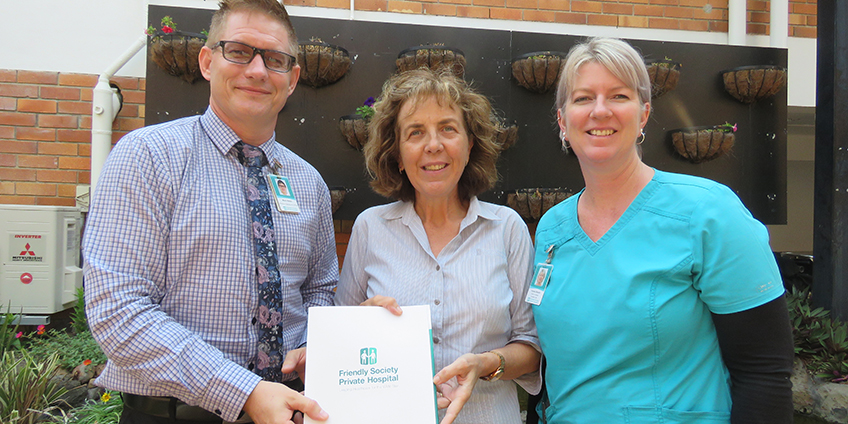 ED receptionist Donna is November's Employee Of The Month
Donna Fuernsinn is often the first face people see when they walk into The Friendlies Emergency Department – and her compassion instantly puts patients at ease.
Donna was awarded the Friendlies Employee of the month in November for living the organisational values of Friendliness, Courage, Compassion, Diligence and Wisdom in all her daily tasks.
While Donna has been in her current role in the emergency department for just over 12 months, she is not new to The Friendlies, having worked in other roles for the past five years.
In 2019, Donna was nominated for Employee of the Month five times, and each time her colleagues mentioned she was always helpful, kind and courteous as well as being a hard worker.
Donna has consistently shown these values and it shines through her positive attitude on a daily basis. Donna's role is one of our star receptionists for our new Emergency Department and her colleagues feel well supported by her friendly, approachable and knowledgeable service.
Photo: Director of Operations & Risk Mark Walsh, Employee of the month Donna Fuernsinn and Emergency Department Nurse Unit Manager Emma Shears.