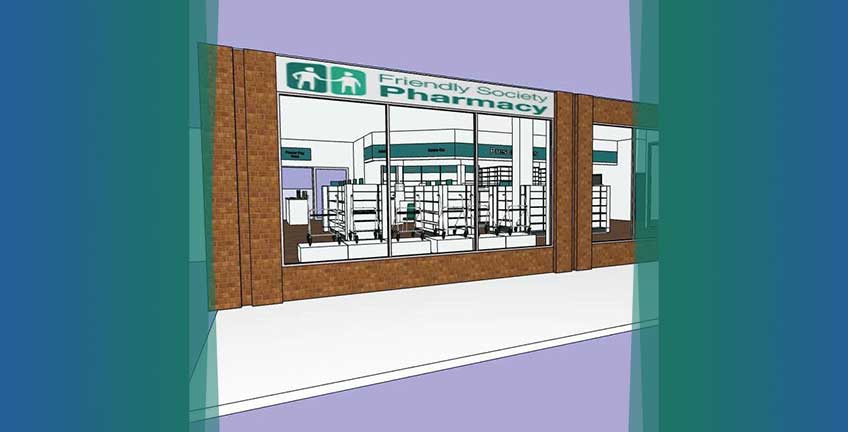 The future growth of The Friendlies
It has been a very busy 12 weeks for the new Friendlies CEO, Simone Finch; "Thanks to the extended handover period with Alan Cooper, I have felt supported to hit the ground running in the new role. I have loved getting to know the staff members and patients alike. The Bundaberg community have made me feel very welcome, and I look forward to building on those relations in the local community."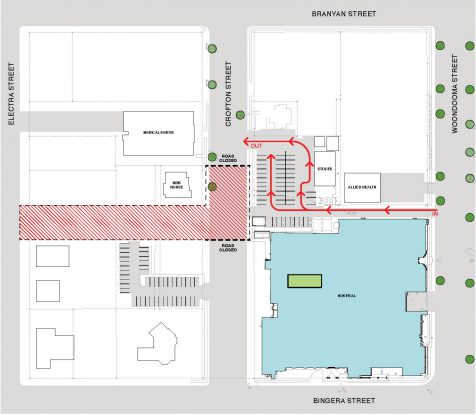 Part of that is the beginnings of an expansion project for the hospital. Essential works will start on the access road and additional parking, which means that there will be some disruption to Crofton Street from the beginning of May. These works will allow us to be ready for expansion works in the future – works that will have a foundation in comprehensive business analysis before we start so that we know we can meet the current, and future, needs of the Bundaberg community.
To build our facility to meet those needs, work has started on the new location of the Friendlies Pharmacy at the Hospital near the Bingera Street entrance. "Having a larger space for the pharmacy will allow us to service the community with an easy access pharmacy, that offers additional services such as robot script dispensing, medication packing, and an increased range of products," Simone said.
We will be consolidating the two pharmacies into this one larger facility. The Barolin Street pharmacy has recently been sold to a pharmacy group, which has worked collaboratively with us to ensure that all staff will retain their positions during the transition which will happen in August this year.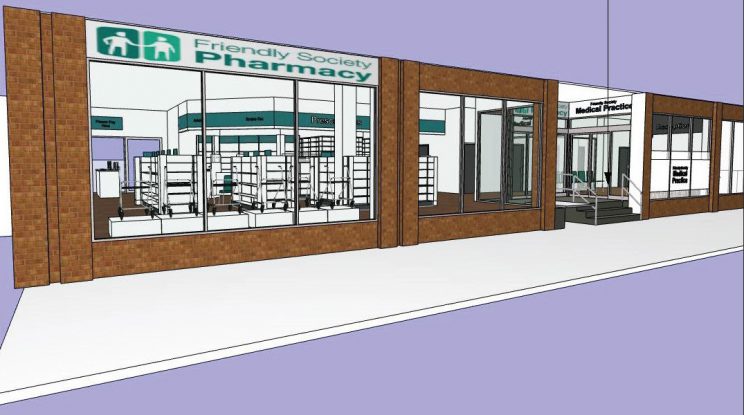 "The new business owner is a local and recognises the fantastic staff we have and is happy to offer the ongoing employment to our team. We are pleased to be working with them and ensuring the ongoing needs of our community are met".
The new Hospital pharmacy will allow us to grow and support other service areas, especially Allied Health, NDIS, DVA and Home Health services while improving the continuum of care with our in-patient areas and Emergency Department. To achieve this, all service areas are being reviewed and streamlined for better efficiency and customer satisfaction. 'Patients, their families and supports are our absolute focus in everything we do. We know that we have some opportunity for growth, but also improvement in some of our service delivery. We are working to ensure that we are always getting better,' says Simone.
As part of this ongoing improvement, we continue to review all processes and have identified opportunities for improvement in our Allied Health service area. Part of this review will ensure that all referrals to our team will be processed in a timely manner going forward.
"My focus is to build on the strong foundation of The Friendlies, ensuring that everyone who needs our services and care feels like they belong while being treated to world-class medical care," Simone said.
"We have discovered a significant number of referrals that have slipped through our system in Allied Health. We will be contacting those patients directly to determine their needs and book them in, as well as working with General Practitioners across our region to update them. Please accept my apologies, on behalf of the Friendlies. This has been a disappointing discovery that we are working to fix as quickly as possible. We will also ensure that we learn from our mistakes," Simone expressed.