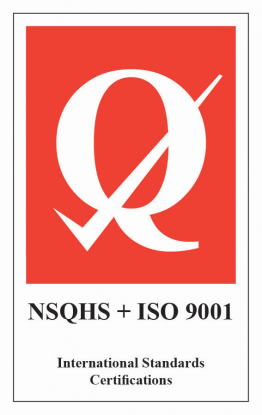 The Friendly Society Private Hospital has successfully achieved accreditation under the International Standards Organisation accreditation program, ISO 9001:2008 and the National Standards. The ISO standards achieved are an international benchmark and extend beyond local Australian healthcare expectations, we are proud to be the first hospital in the Bundaberg and Wide Bay region to achieve this level of accreditation.
Ongoing compliance to these standards is monitored through regular audits and the continuous review of hospital policies. Our Quality Services team manage our accreditation and compliance and perform an outstanding role that delivers outstanding results and surety for the whole team and our patients.

We at the Friendlies, support our patients in understanding their health, by making health information available in a format and or communication that they understand.
We consider partnership and communication with our patients an essential part of the services that we offer.
The Friendlies is committed to being an inclusive and supportive organisation, with our patients being supported by their consumer rights. View our Diversity and Inclusion Policy.
If you as a patient or consumer, require assistance in understanding health information provided by the Friendlies in a format that is suitable to yourself and or you require an interpreter, please contact us in person, via telephone and or email. View our Interpreter Statement.