Our performance
Our commitment to Friendly Quality Healthcare.
Measuring the quality of our healthcare is important because it tells us how our systems and standards are performing and leads to improved care for our patients and community.
We believe that we are accountable to you, our patient, and with this in mind, here is the latest data from Medibank.
Medibank Results: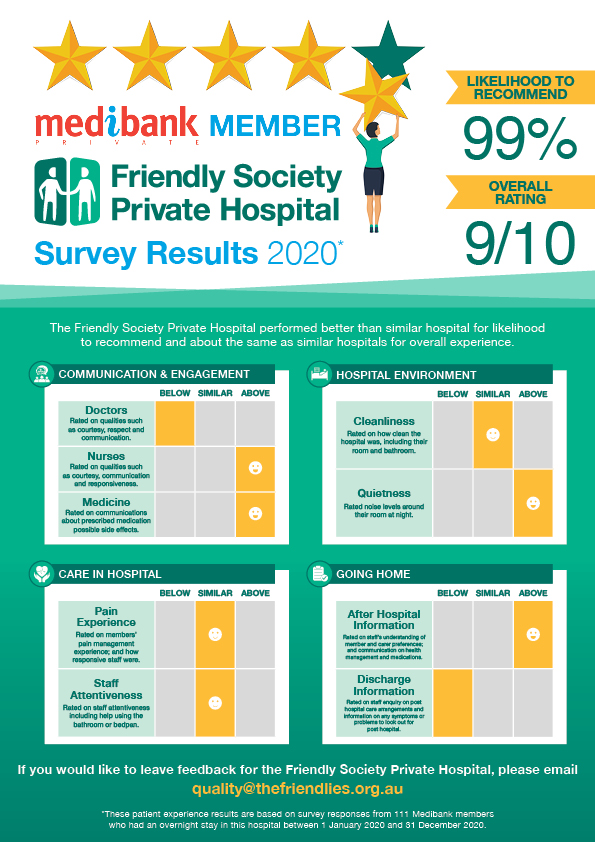 Our DVA Survey Results:

Queensland Government – Inform My Care.
In this data set, there is a comparison between the local hospitals in Bundaberg.
When reading this data, please keep in mind:
– N/C – stands for not computed. Therefore the amount is too little to calculate.
– Number of HACS – HACS stands for Hospital Acquired Complications.
To view the data set, click here. (Data set is what is currently available on the Government website for the period of April to June 2021)
We are committed to being the Hospital of Choice for Friendly Quality Healthcare and we welcome your feedback. You can email us at quality@fsph.org.au.