For over 100 years, the Friendly Society Pharmacy Bundaberg has helped generations of Bundaberg locals on the road to good health.
The Friendly Society Pharmacy has 2 convenient locations: 9 Barolin Street Bundaberg and one at the Friendly Society Private Hospital (ground floor).
Open times:
8.30am – 5.30pm Monday to Friday
8.30am – 12.30pm on Saturdays (Barolin Street)
9.00am – 12.30pm on Saturdays (Hospital)
We are closed on Sunday's and public holidays.
Contact us:
9 Barolin Street Pharmacy: 07 4154 0540.
Hospital Pharmacy: 07 4331 1699.
Bundaberg's one-stop health destination
The Friendly Society Pharmacy provides in-patients and the people of Bundaberg with quality healthcare advice and the best range of pharmaceutical, natural health, health aid, fragrance, cosmetic and giftware products. The Friendly Society Pharmacy Bundaberg is proud to be the exclusive stockists of leading cosmetic and fragrance brands Estée Lauder and Clinique, as well as Homey Ped shoes.
As a not for profit community-owned organisation, our priority is the needs of our entire community and especially the needs of our valued members. We famously live up to our name, providing a friendly and caring service to the people of Bundaberg.
Our Products & Services
Find out more about our wide range of products, gifts and health and medical services:
FSPH In-Patients
The Friendly Society Pharmacy offers a regular service to the hospital with all prescriptions directed to the pharmacy.  A Pharmacist is available for consultation during your hospital stay, so if you would like to discuss or arrange any home health aids for your return home, ask your nurse to arrange a visit from our Pharmacist.
We aim to provide the full pharmacy shopping experience by delivering a wide range of products at competitive prices, and service and health advice that goes above and beyond.
Privacy and Confidentiality
At The Friendlies, your privacy is important to us. The Friendly Society Pharmacy and its staff members must adhere to our Confidentiality Policy. To read this policy click here.
Friendly Society Pharmacy Brochure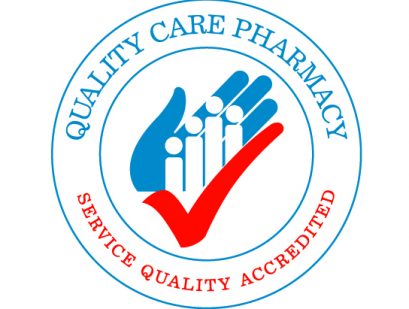 The Friendly Society Pharmacy is a member
of the Quality Care Pharmacy Program