Supporting You Through The NDIS
Looking for an NDIS provider in Bundaberg or Wide Bay? The Friendlies has been supporting community health needs for 100 years. Now we're an NDIS registered provider, supporting the community through the NDIS.
We can assist you or your loved ones throughout the entire NDIS journey. Whether you are on your first NDIS Plan, experienced with the NDIS or have a child under the Early Childhood Approach, Friendlies is here to provide friendly support and knowledgeable care.
We are NDIS registered providers for the following services:
Allied Health – Assessment and therapeutic support.
Assistive Technology – Mobility equipment, daily living aids, consumables and incontinence products.
Home Modifications – Minor and Major home modifications.
Look for our organisational name, the Bundaberg Friendly Society Medical Institute under the NDIS Provider Finder.
Our team works with you and your support coordinators, Local Area Coordinators or support workers so you get the help and advice you need.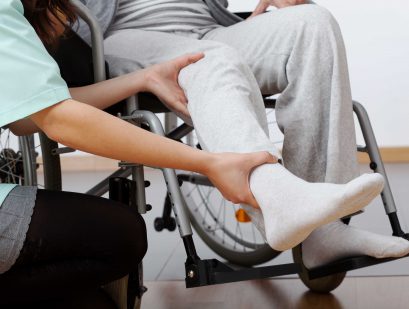 Friendlies Physiotherapy & Allied Health
At Friendlies Physiotherapy & Allied Health, you can see an occupational therapist, physiotherapist or podiatrist, all in one place. These health professionals make up our qualified and experienced Allied Health team.
Our Allied Health team can see patients for assessment as well as treatment and can make a recommendation for equipment or home modifications to support your individual needs.
In addition, we are an NDIS Early Childhood Approach (previously called ECEI) provider for children aged 0-6 who have a developmental delay or disability. We can help families to achieve better long-term outcomes, regardless of diagnosis.
For people on the NDIS aged seven and over, the Friendlies Physiotherapy & Allied Health team can assist with therapeutic supports to improve participation and independence in daily and practical activities such as language, communication, personal care and movement.
Occupational Therapy
Assessment & Treatment
Equipment Recommendations
Assistive Technology Assessments
Early Childhood Supports
Therapeutic Supports
Major & Minor Home Modification Assessments
Learn more about Occupational Therapy and the NDIS.
Physiotherapy
Assessment & Treatment
Equipment Recommendations
Assistive Technology Assessments
Early Childhood Supports
Therapeutic Supports
Podiatry
Assessment & Treatment
Footwear Recommendations
Therapeutic Supports
Orthotics
To Speak to our Allied Health team, please call Friendlies Physiotherapy & Allied Health on 4331 1888 or email ndis@thefriendlies.org.au.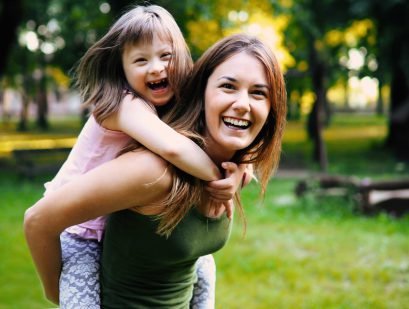 Friendly Society Pharmacy Bundaberg
The Friendly Society Pharmacy works closely with case managers, support coordinators and occupational therapists to provide customers with the mobility equipment and aids they need.
The Friendly Society Pharmacy has a large range of home health and daily living aids, as well as mobility equipment including wheeled walkers, wheelchairs, transfer aids and mobility scooters, just to name a few.
We're also a well-stocked NDIS consumables provider. Come and see us for pull-ups, disposable pads, bed protection, catheters, nutritional supplements, wound care products and more.
Pharmacy
Bedroom aids such as adjustable beds, lift chairs, bed rails and over-bed tables
Bathroom aids including for the toilet and shower
such as continence-related products
Friendly Society Pharmacy staff are highly experienced and trained in the latest assistive technology and living aids. They can answer all of your questions and are able to assist directly with many NDIS needs.
We can provide free quotes for approval if required. To speak to our pharmacy team, please call Friendly Society Pharmacy on 4331 1699 or email ndis@thefriendlies.org.au.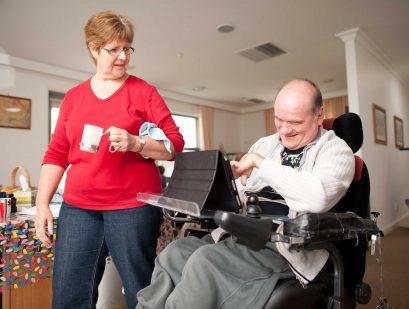 Minor and Major Home Modifications
Sometimes making changes to your home environment will be important to ensure you are living comfortably and independently at home.
The Friendlies has a team of qualified tradespeople, including carpenters, plumbers and electricians, who are able to make both minor and major home modifications, working with your occupational therapist.
Minor NDIS Home Modifications
Installation of handrails
Installation of disability-friendly showers and bathroom equipment
Installation of disability-friendly kitchen and bathroom fixtures and fittings
Installation of Ramps
Major or complex NDIS Home Modifications
Making structural changes to rooms, such as moving walls and widening doorways.
Modification of bathrooms for disability access
To speak to a staff member about home modifications, please call our NDIS coordinator on 4331 1027, or email ndis@thefriendlies.org.au.
Click here for the Friendly Society Pharmacy Bundaberg page or the Friendlies Physiotherapy Service page.