Travel Adventure Art Union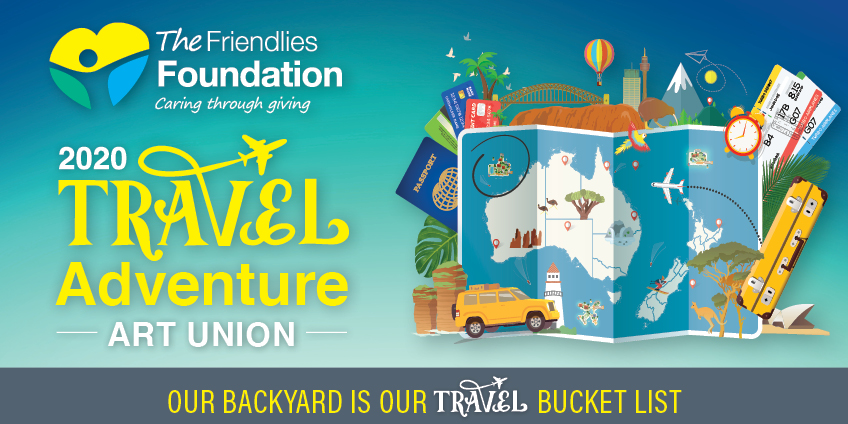 The Friendlies Foundation is excited to launch the 2020 Travel Adventure Art Union. For just $5 a ticket, you will go into the draw to win one of three travel vouchers – $10,000 major prize, $2500 second prize or $1000 third prize.
The vouchers can be used for travel bookings with Bundaberg Travel Centre to go anywhere in the world and don't have expiry dates.
All money raised through the art union will go to support the Friendly Society Private Hospital.
Our winners have been drawn:
1st – C Kirchner
2nd – P Frost
3rd – M Story
Congratulations! Enjoy your prizes and thank you for supporting The Friendlies Foundation.