Bundaberg's largest range of mobility scooters and wheelchairs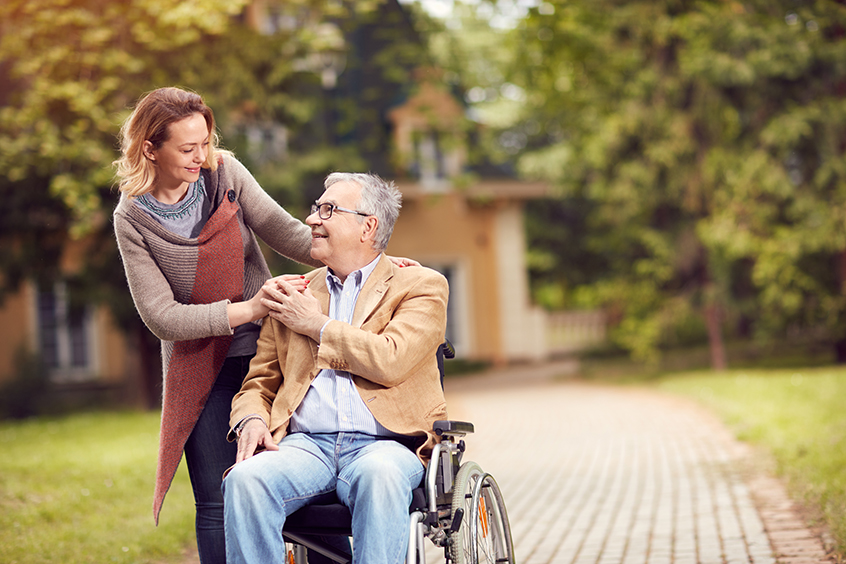 Our mission is to make your life more comfortable, which is why we provide a range of mobility scooters and wheelchairs that are designed specifically to improve your life.
Whether it be by disability, limited mobility or trouble walking, Friendly Society Pharmacy mobility scooters are designed to help.
A person with a mobility impairment who uses a wheelchair or mobility scooter is considered to be a pedestrian under Queensland road rules. There are also other rules and laws that you should consider when purchasing a mobility scooter, so it is a good idea to speak to one of our friendly staff who are familiar with current Queensland laws and rules.
No matter what your personal need or circumstance, we have a large range of scooter and wheelchairs to suit all needs.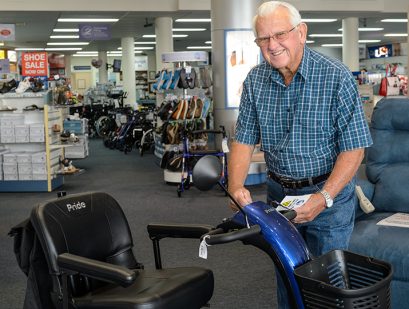 Mobility Scooters
Small portable scooters – these scooters can pull apart and be put in the back of a car. So they are great for people who like the convenience of a scooter in shopping centres or parks.
Mid-sized mobility scooters – these scooters are a great option for travelling outdoors as they can be driven for 35km-40km
Large all-terrain mobility scooters – these scooters offer extra comfort and drivability and feature 4-wheel suspension. They can be driven for 50kms on one charge and are designed to handle rougher terrain.
Travel mobility scooters – these scooters are easily transportable and can be folded and wheeled along like hand luggage.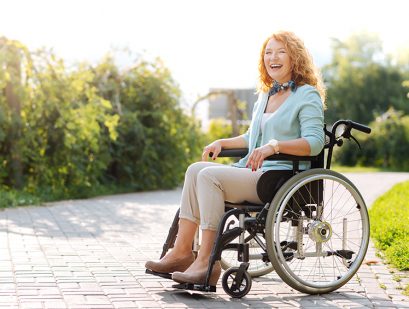 Wheelchairs 
Manual Self-propelled wheelchairs – this is one of the most common wheel chairs and features larger rear wheels and is controlled by the user. It is not assisted by the use of a battery or an auto-propelling system. This chair is suited to someone who has control over their upper limbs
Manual Attendant-propelled wheelchairs – this wheelchair is propelled by an attendant at the back and have small wheels at the rear.
Reclining and tilting wheelchairs – these are similar to other wheelchairs but have added features of being able to recline or tilt the backrest. This can be for comfort and, when combined with the tilt feature, can reduce the risk of skin breakdowns, such as pressure or bed sores.
Powered Wheelchairs – these wheelchairs are propelled by an electric motor and are useful for those with a disability or cardiovascular and fatigue-based conditions.
Sports Wheelchairs – The are streamlined for disabled sports that require speed and agility, such as basketball, tennis and racing.