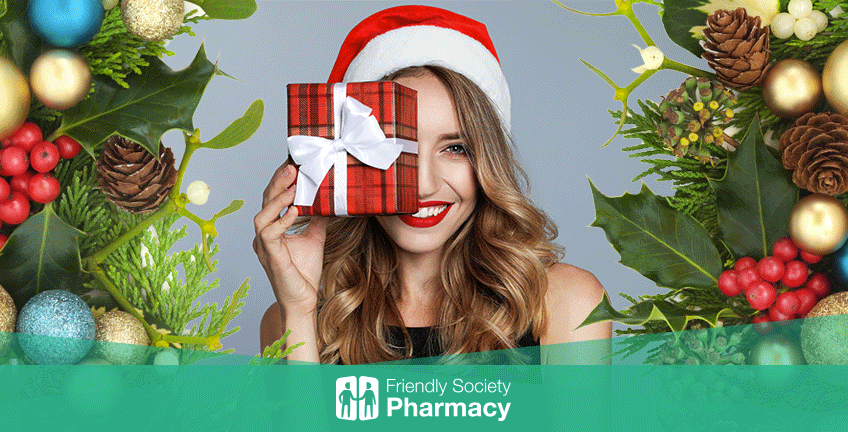 10 Top Gifts For Her Under $100
Stuck for gift ideas for the special woman in your life? Stick with Friendlies Pharmacy and together we'll have your Christmas shopping sorted in no time.
Our shelves are packed with great gift ideas and beautifully packaged sets designed to indulge and pamper. Check out our top 10 below.
1. Estée Lauder Cotton Candy Pinks Set $70
An attractive, packaged trio of makeup essentials for perfectly sculpted, pretty pink lips. The kit contains three must-have summer lip items from iconic brand Estée Lauder – a Stay-in-Place lip pencil to line and fill lips plus Pure Colour Envy Sculpting Lipstick and Kissable Lip Shine as a topcoat.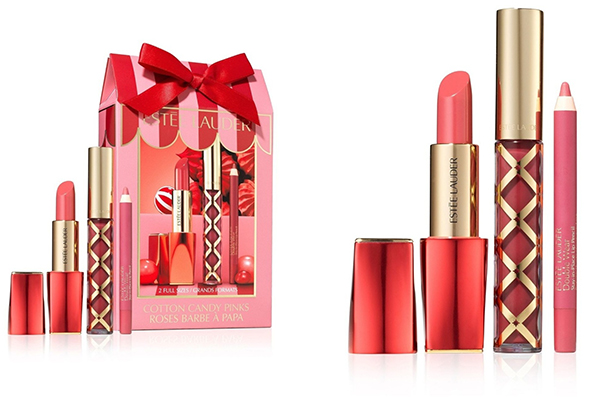 2. Estée Lauder Fragrance Treasures $60
Surprise her with all of her favourite scents in this gorgeous set. A touch of luxury for the holidays and all year long. This limited-time collection includes four Eau de Parfum Purse Sprays:
· Beautiful, 4.7ml
· Beautiful Belle, 4ml
· Pleasures, 4ml
· Bronze Goddess, 4ml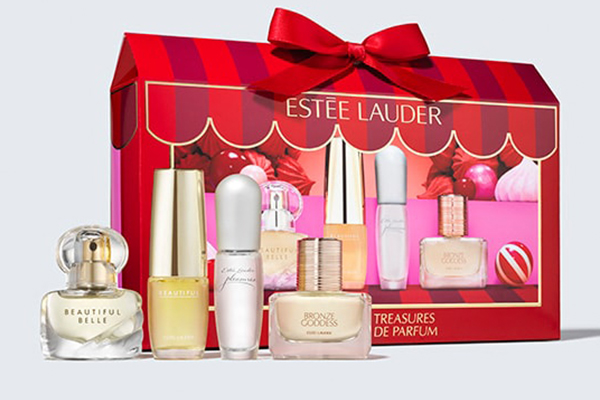 3. Clinique Eye Favourites $60
Skincare for a bright-eyed look, this trio of best sellers for eyes is designed for maximum hydration. Includes a full size of Clinique's #1 eye cream, All About Eyes™, Take The Day Off™ MakeUp remover and High Impact™ Mascara in black.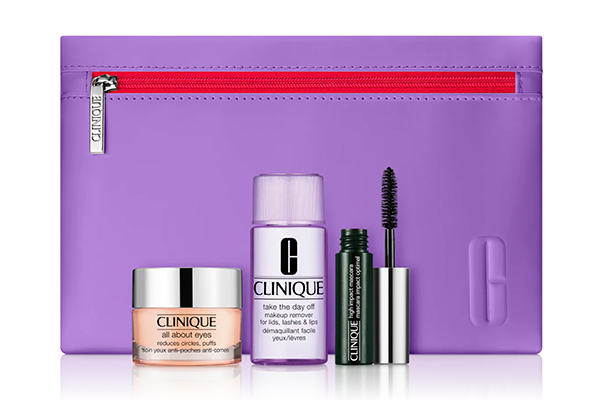 4. Clinique More Than Moisture Set $85
Clinique is known for its clean, lox toxin products formulated without parabens, phthalates and fragrance. This skin-quenching set locks in moisture to give skin a healthy summer glow. This set includes:
· Full-size Moisture Surge™ 50ml
· Moisture Surge™ Overnight Mask, 30ml
· Moisture Surge™ Lip Hydro-Plump Treatment, 7ml
· Moisture Surge Eye™ Concentrate, 5ml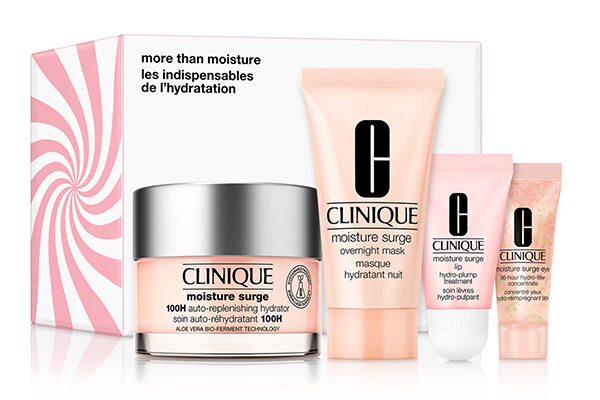 5. Natio Gold Horizon Gift Bag $54.95
Give the ultimate gift of glow with this luxurious suite of pomegranate-infused body care formulations, bursting with the antioxidant goodness of pomegranate. The Gold Horizon gift set includes Wellness Shower & Bath Gel, Intensive Hand Cream, Body Scrub, Body Butter and complimentary massage brush, presented in a vibrant Natio tote bag.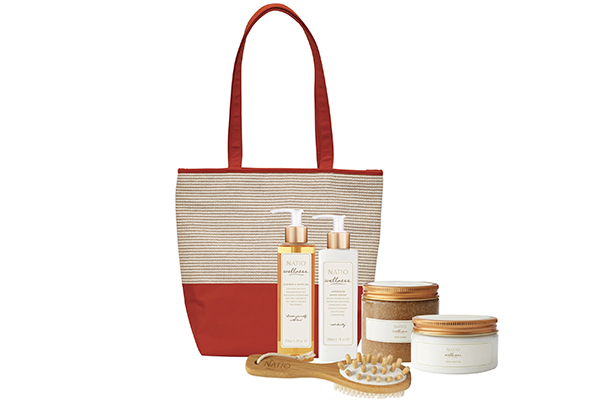 6. Estée Lauder Protect and Hydrate Set $90.00
The high-performance formulas in this gift set from Estée Lauder help defend against signs of premature ageing for fresher, smoother skin. The limited-time collection includes:
· Advanced Night Repair, 15ml
· DayWear 24H-Moisture Creme SPF15, 50ml
· DayWear Eye, 5ml
· Perfectly Clean foam cleanser/purifying mask, 30ml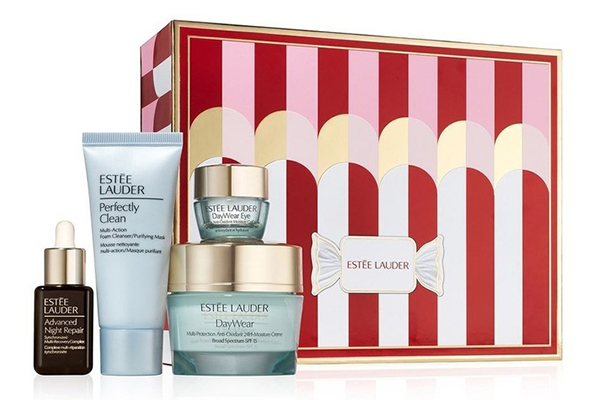 7. Vera May Vegan Hand Bag Heidi $79.95
The Heidi Vegan Leather Hand Bag is summer's must-have accessory. The on-trend cross-body design and practical size allow the wearer to comfortably enjoy whatever the day or night brings. Available in Lotus and Rust colours. Why pay more online when you can get it for less at Friendlies Pharmacy?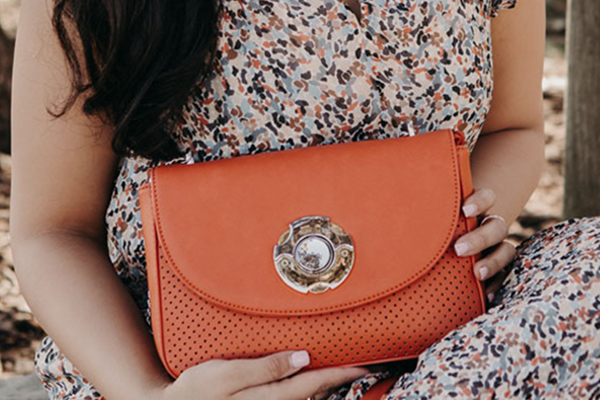 8. Vera May Hand Bag Bindi $89.95
The design of this handbag makes it an everyday best friend that fits everything a woman ever needs to carry. Beautifully finished and lined, with strong carry handles, it's ideal for work or play. Available in Brown and Taupe. Friendlies Pharmacy prices are lower than online, so pop in and pick up yours while stocks last.
9. MOR Flights of Fancy Marshmallow Fragrance Duet $64.95
This fancifully fragrant hand cream and perfume set is elegantly presented in a decorative keepsake box. MOR's iconic Marshmallow scent features an unmistakable blend of white carnation, English rose, creamy vanilla and sweet musk. Includes 125ml hand cream and 50ml Eau De Parfum.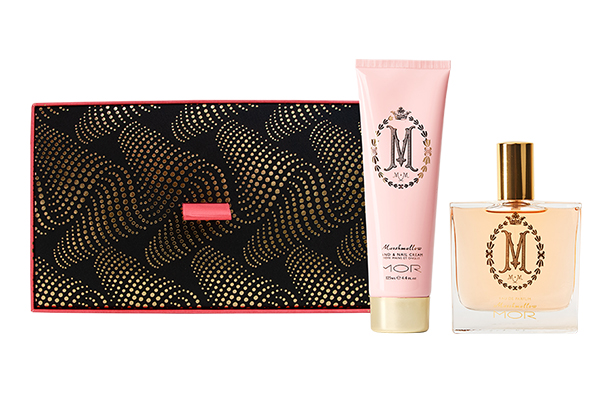 10. Natio Tropical Paradise gift bag $49.95
Simply paradise in a basket bag, this replenishing bounty of body care beauties is formulated with nourishing botanical butters, plant oils and aromatic plant extracts. Includes Spa Relaxing Magnesium & Mineral Bath Salts 350g, Papaya & Cane Sugar Gentle Body Exfoliant 210ml, Nourishing Botanical Body Oil 130ml, Pep-Up Body Cleanser 210ml, and a Natio basket bag.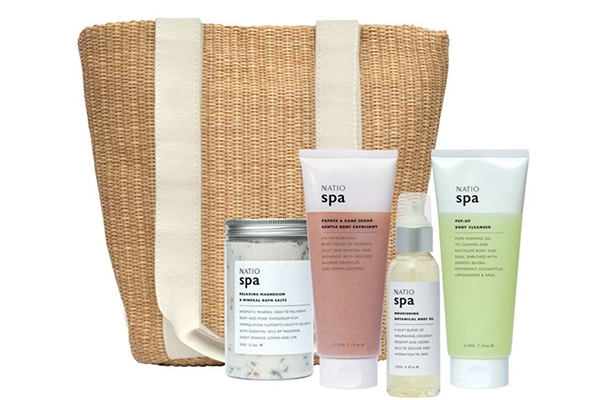 Bundaberg's home of gifts for women
This is just a small collection of the vast range of gifts and gift sets available at Friendlies. With a comprehensive selection of perfumes, homeware and decor, to handbags and quirky treasures, Friendlies is a treasure trove of gorgeous gifts for the women in your life. Can't decide? No worries. Gift vouchers are now available in-store.