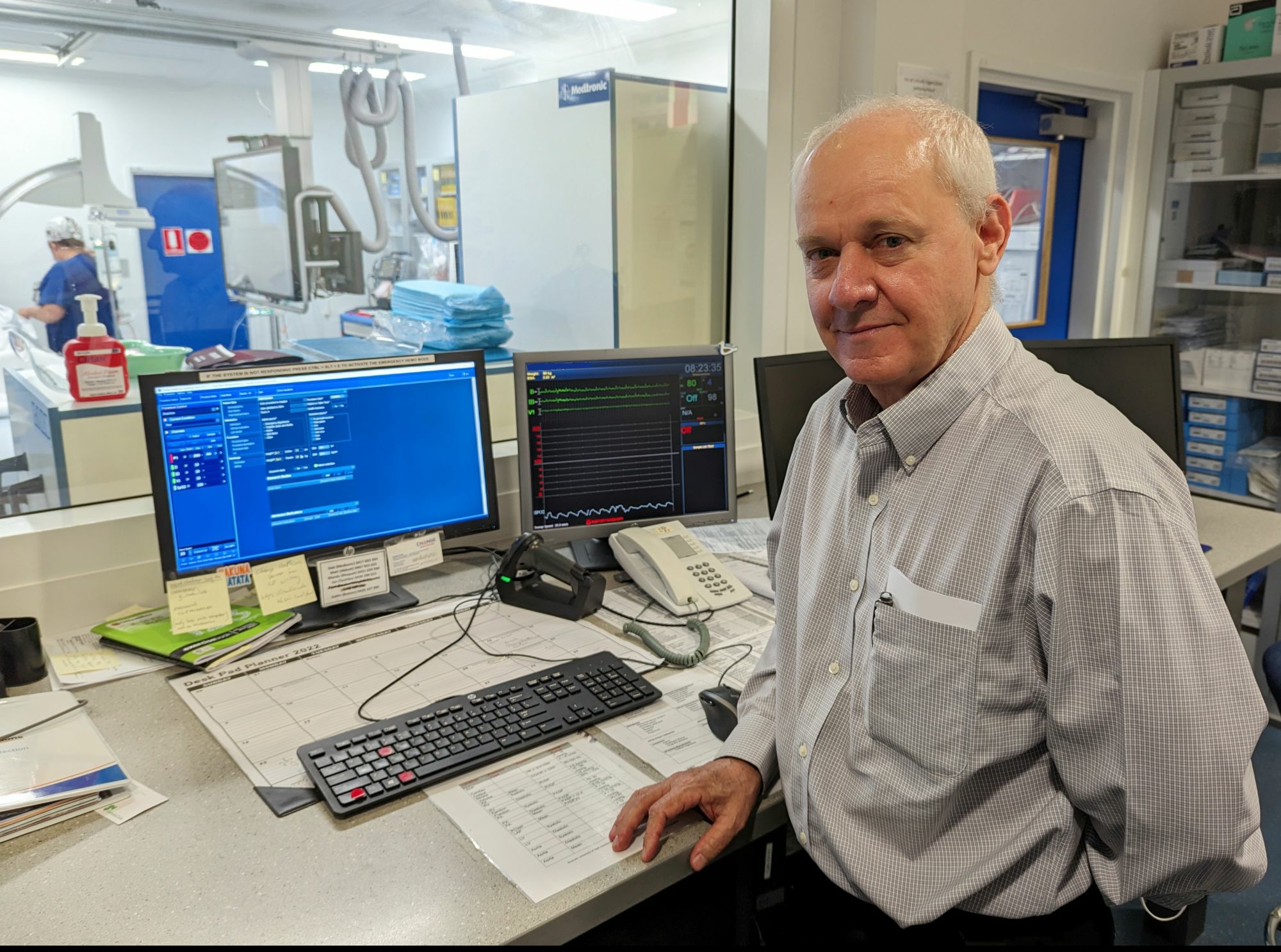 Bundaberg Cardiac Catheter Lab celebrates 10-year milestone
Many lives have been saved at The Friendlies Cardiac Investigations Unit since it opened 10 years ago on 6 November 2012.
Melbourne Cup Day in 2012 was a lucky one for Bundaberg punters when Dr Andre Conradie from GenesisCare fulfilled a long-term vision to establish a Cardiac Catheter Lab in Bundaberg.
After years of planning and a phased introduction, he obtained government approval to start operating at The Friendlies.
A Cardiac Catheter Lab is a specialised procedure environment where cardiologists perform minimally invasive tests and procedures to diagnose and treat cardiovascular disease.
Previously, patients who required cardiovascular assessment in a Cardiac Catheter Lab, had to be either flown out urgently via air ambulance or drive down to Brisbane for outpatient appointments.
The lab at The Friendlies caters not only for privately funded patients, but in a great display of resource collaboration, GenesisCare has an agreement with Queensland Health to treat public patients at the facility, the only one of its kind in the Wide Bay region.
The only other Cardiac Catheter Labs in Queensland are based in Brisbane, Sunshine Coast, Gold Coast, Mackay, Townsville and Cairns.
Dr Conradie said there's no doubt that a significant number of lives have been saved in the 10 years of operation. Not to mention the financial and resource savings made through treating patients locally.
"Time is muscle, as we say in cardiology," he said.
"We need to get patients into the lab as quickly as possible, ideally within an hour or two, to really make an impact to the patient's quality of life.
"The quicker we are able to open the blocked artery and restore blood flow to the cardiac muscles, the greater chance of a good outcome for the patient and their family.
"A lot of problems can be avoided by treating aggressively early on. It is such a great privilege to be able to provide this high standard of care to the community here in Bundaberg, putting us on equal ground with those who live in the city."
Dr Conradie said another benefit of being in Bundaberg was avoiding the need for travel.
"We used to fly at least 1000 people to Brisbane every year for angiograms who presented with heart attacks," he said.
"All cases, both urgent and non-urgent, had to be transferred to Brisbane for treatment. In the case of urgent transfer, an air ambulance would need to be organised, causing potential delays to treatment and added stress to families.
"Although there are still urgent cases we occasionally fly to Brisbane, the majority of patients now get their treatment locally in Bundaberg in their home environment with the support of their family and community.
"They go home in a day or two without travelling to Brisbane and without people needing to travel there to visit them, which makes it very difficult, especially for older people."
Dr Conradie recalled one case last month where the team saved the life of a man in his 40s, who had suffered a major acute heart attack.
"The initial plan was to fly him out for treatment, but when they got him to the airport, he re-developed severe chest pain and the air ambulance refused to fly him out and brought him back to the hospital," he said.
"He went straight into the lab; we opened up his main artery and after receiving treatment he went home safe and well."
The Cardiac Catheter Lab at The Friendlies treated 1501 patients in 2021, more than double the number of 709 in 2015. When compared to outcomes across Queensland, it's placed above the state average.
Nurse Unit Manager Michelle Lohse has been there since the beginning and this month reflected on the 10-year milestone.
The unit now employs about 12 nurses and four doctors.
Michelle said the nurses are all experienced in critical care and specialist training is provided. They're a close-knit team and there's not much turnover.
"It's quite an intense form of nursing," Michelle said, "we have to be calm and skilled in emergencies.
"Cardiac Catheter Lab nurses tend to stay working in their field because it's very rewarding and fulfilling.
"It's one of the few areas of health care where you can see an immediate outcome for a patient."
The team are always on the lookout to attract qualified cardiologists, nurses and technicians to the area.
In 2023, work will start towards planning a new lab, containing the latest radiological imaging technology.
There are also plans to increase the service to 24/7 for patients suffering major heart attacks who require immediate care, further decreasing the need for patients to be flown out.
Dr Conradie thanked The Friendlies for sharing his vision more than a decade ago and expressed appreciation to the nursing staff. He also acknowledged the support from Wide Bay Hospital and Health Service.
"I think the future is great for cardiac services in the Wide Bay," Dr Conradie said.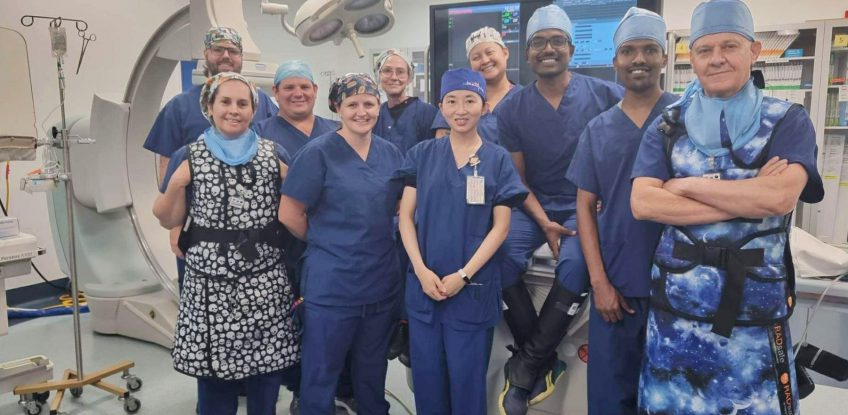 TOP photo: Dr Andre Conradie from GenesisCare in The Friendlies Cardiac Investigations Unit, which recently observed its 10-year anniversary.
Above: Some of The Friendlies Cardiac Investigations Unit team, including Nurse Unit Manager Michelle Lohse and Dr Andre Conradie from GenesisCare.