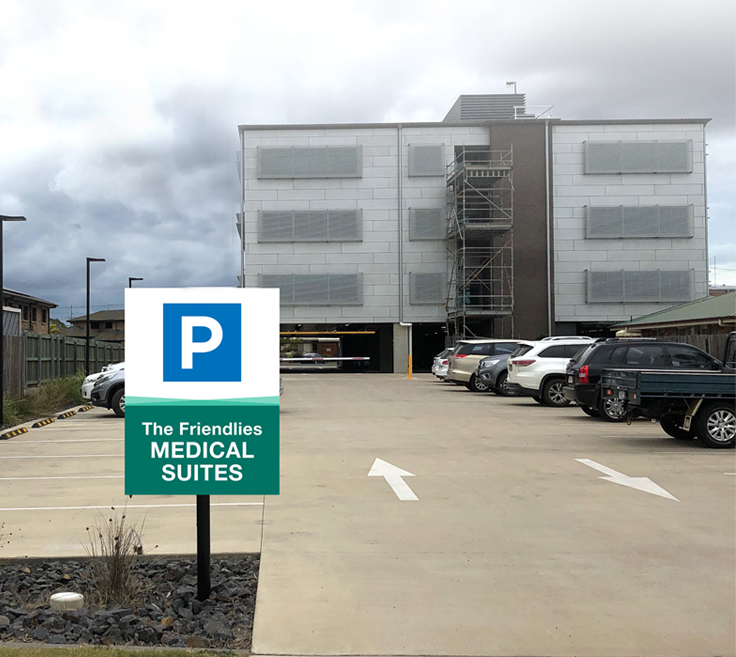 Changes to Car Parking brings Drop Off Zones to The Friendlies
Changes to car parking at Friendly Society Private Hospital continue to be made to ensure patients have the best access to hospital facilities.
New drop-off zones have been added to the laneway beside The Friendlies, between Woondooma and Crofton streets.
One patient drop-off and pick-up zone has been created at the Woondooma Street entrance, designed for emergency patients. A further two patient drop-off zones have been created further down at the Crofton Street entrance. All pick up and drop off zones are strictly 5-minutes only.
The Friendlies has also added designated spaces for physio clients to provide a number of car parks closer to the building, which are signed for Physiotherapy & Allied Health customers. These are in the hospital car park (accessible by Crofton Street).
Patients may have noticed a change to the parking at The Friendlies Medical Suites, with boom gates having been installed.
To cater for patent needs a pick-up and drop off zone has been created directly in front of the suites, with undercover seating just outside the elevator area. A further 25+ patient parking spots are available at the rear of the medical suites (accessible by Electra Street).
The Friendlies continues to evaluate more opportunities and changes to ensure we can maximise parking available to patients and visitors.