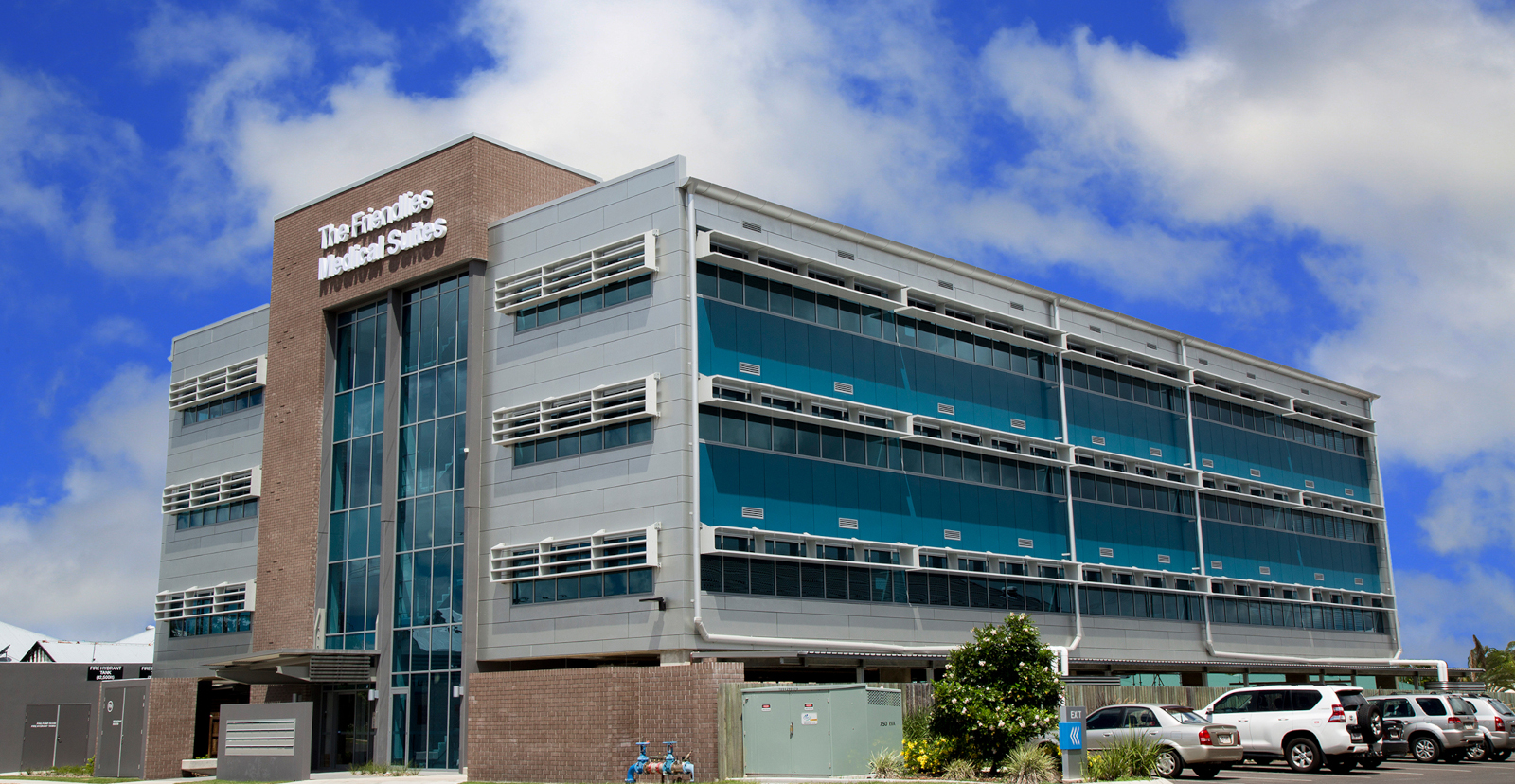 Consulting rooms available in Medical Suites
Health professionals looking to establish consulting rooms in Bundaberg have a perfect opportunity to take space in The Friendlies Medical Suites.
The architecturally designed modern building on Crofton Street has various options available for casual, permanent, part-time or full-time occupancy.
The Friendlies outpatient services manager Loretta Flanagan said reception duties can also be provided.
"Visiting specialists can choose to add features such as having a permanent space, appointment bookings managed for them, video conferencing and car parking," she said.
"We are open to supporting all sorts of business models and we always welcome new services to benefit our community.
"Being adjacent to the region's leading private hospital is obviously an advantage.
"No matter how big or small the idea, we're willing to discuss and assist."
General surgeon Dr Grant Phillips said he appreciates having rooms close to The Friendlies Hospital.
"The suites are comfortable and accessible, and I'm pleased with the support that's provided," he said.
"Proximity to the hospital is very handy."
The Friendlies business development manager Stuart Bonnett said the Medical Suites opened in February 2016 to meet the community's growing health care needs.
"This facility has created space for up to 30 purpose-designed suites for specialists to run their own independent practices from their very own suites," he said.
"We know there's a high demand for medical professionals in regional areas.
"Our building provides easy access to the hospital's services and facilities, and flexible options to consult and treat patients within arm's reach of the Wide Bay's premier medical precinct.
"We can customise the fit-out to meet a tenant's needs."
For more information contact Stuart Bonnett on 07 4331 1266, email sbonnett@fsph.org.au or Loretta Flanagan 07 4331 1770, email lflanagan@fsph.org.au.