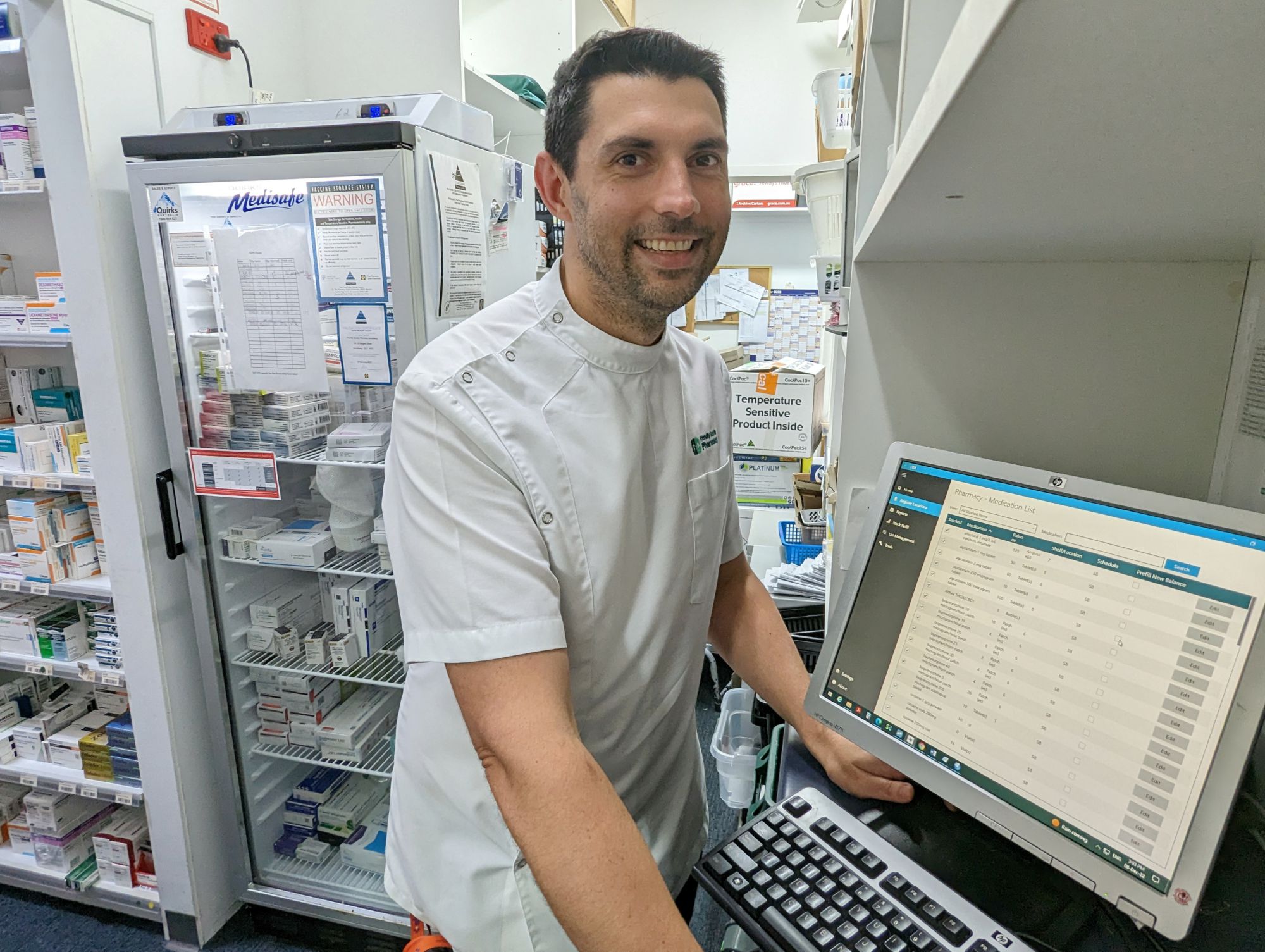 Digital pharmacy system introduced
The Friendlies Pharmacy team have implemented an innovative software solution to replace handwritten entries into drug registers.
Chief Pharmacist Jason Vizgoft (pictured) said this will reduce errors, streamline processes, increase safety, free-up nursing time and enable easier tracking of scheduled drugs around the hospital.
"This digital healthcare solution helps move away from manual paper-based systems and into a more modern process that allows us to more reliably meet industry benchmarks and governance standards," he said.
"While this Australian-based software provider has served many hospitals around the country, I believe we are the only hospital in Bundaberg to implement this innovative software solution to date."
The Modeus HS8 software supports workflows for all areas of a hospital including pharmacy, ward and theatre as well as patients' own medication.
It provides an extensive range of automated functions and integrations that significantly streamline and automate medication-related administrative tasks.