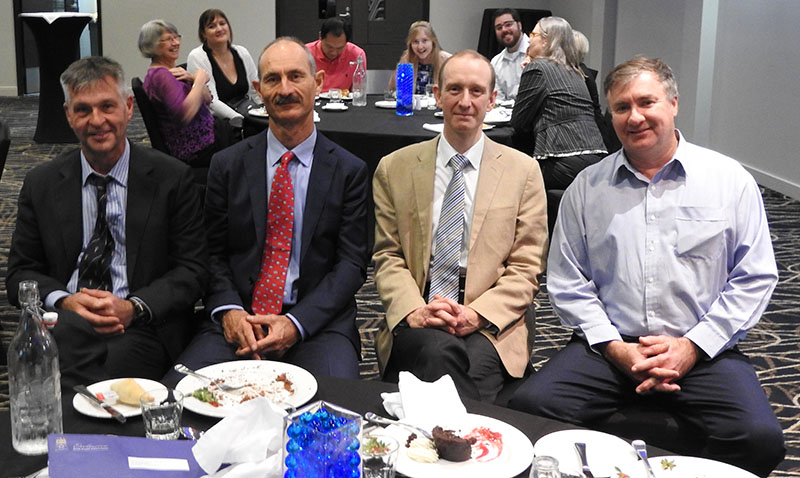 Diversity of Bundaberg orthopaedic services highlighted
Advances in technology and the diversity of orthopaedic services available in Bundaberg was the focus of a medical information evening held on Tuesday night.
Four leading orthopaedic surgeons, Dr Michael Delaney, Dr Jacob Van der Westhuizen, Dr Chris O'Brien and Dr Andrew McGee, joined with the Friendly Society Private Hospital to speak to local GPs and other health professionals about a variety of topics such as knee, shoulder and hip pain, management and surgery.
Dr Delaney said information evenings such as this one were a good opportunity to provide some general education to doctors.
"It allows GPs to get a bit more of a sense that we are keeping abreast of technology and evidence-based medicine and that it is a team approach (with The Friendlies) to provide quality care," Dr Delaney said.
It is the third medical information evening held by The Friendlies, with previous nights focusing on cardiology and women's health services, and a fourth evening planned for November, with 60-70 people attending each event.
The Friendlies business development manager Stuart Bonnett said these information evenings were beneficial for everyone involved.
"These nights are designed to showcase the specialists that work with The Friendlies and provide information to the GPs and other health professionals to assist them in the care for their patients," Mr Bonnett said.
"The more GPs know about what our specialists do, the better the outcomes for patients who are then able to be treated locally, removing the need for them to have to travel to Brisbane.
"We have such a diverse range of specialties available in Bundaberg which is continuing to grow, so it is important doctors are kept informed of what is available here in Bundaberg."