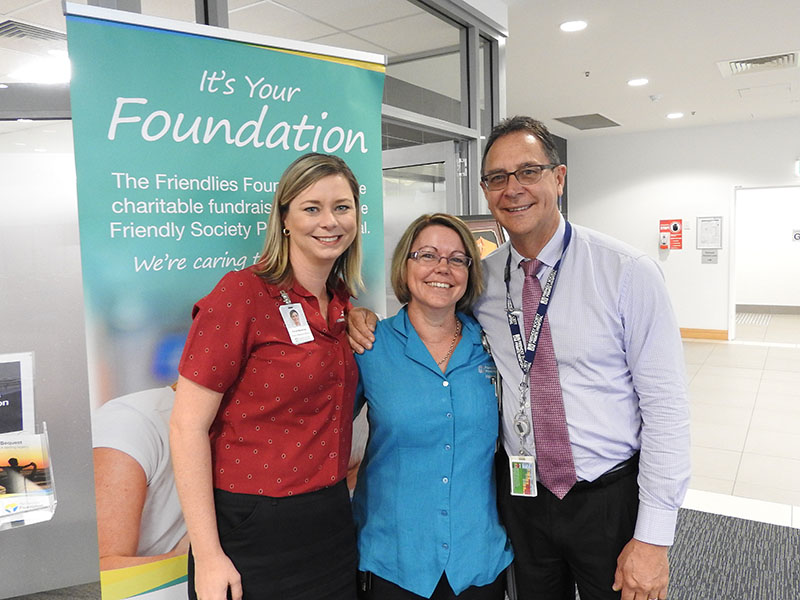 Foundation makes first donation
The Friendlies Foundation has made its first donation to the Friendly Society Private Hospital, a $20,000 donation for the expansion of the Day Oncology Unit.
Public relations officer Fiona Macaulay said it was exciting that the fundraising The Friendlies Foundation had been doing would now be given to the hospital to invest in the health and wellbeing of the community.
"This donation will go towards the $700,000 expansion of our oncology unit, that will see it become the largest private day oncology facility between Sunshine Coast and Townsville," Mrs Macaulay said.
"This expansion will mean more patients can be treated locally, with family and friends and their support systems close by, as our chair numbers increase from six to 14.
"It is wonderful that The Friendlies Foundation, through the support of the community, is able to help the hospital fund the refurbishment of this unit."
The Friendly Society Private Hospital is a non-for-profit organisation that receives no government funding and relies solely on private health funding and community support to provide timely and life-saving services to the community.
The Friendlies Foundation is the charity arm of the hospital that allows members of the community to financially support the hospital in its goal of providing leading healthcare for the Wide Bay.
Friendly Society Private Hospital CEO Alan Cooper said it was fantastic to receive the first donation from The Friendlies Foundation.
"We have a very giving community that are supportive of the services we are bringing to the region and the goals we are trying to achieve," Mr Cooper said.
Photo: The Friendlies Foundation public relations officer Fiona Macaulay, Day Oncology Unit nurse unit manager DA Halpin and Friendly Society Private Hospital CEO Alan Cooper.