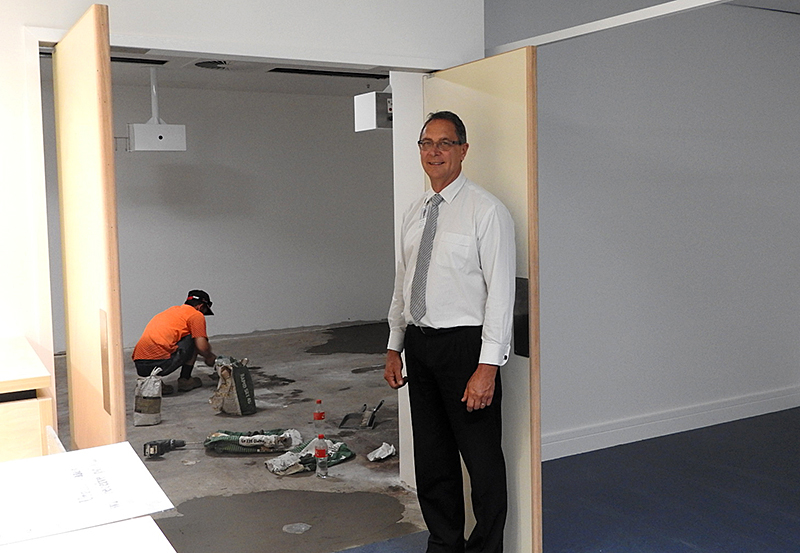 Dedicated Endoscopy Unit planned
A dedicated Endoscopy Unit, for procedures such as endoscopy and colonoscopy, is currently being built at the Friendly Society Private Hospital, in the space made vacant when the Day Oncology Unit was expanded and relocated in August, 2016.
CEO Alan Cooper said the development of a dedicated Endoscopy Unit will relieve the burden on the five current hospital theatres.
"We have welcomed more surgeons in 2016, with more expected to start this year. While this brings many great services to the region, it does mean we need to make sure all our surgeons and their patients can be accommodated comfortably in our theatres and our recovery areas," Mr Cooper said.
"While we do have plans to expand our theatre services, until that can be completed we want to make sure patients coming in for day procedures are as comfortable as possible before, during and after their procedure. That is why we decided to use the available space for this purpose-built endoscopy unit."
The refurbishment of the area is well underway, with the unit to be fully operational by February 2017.