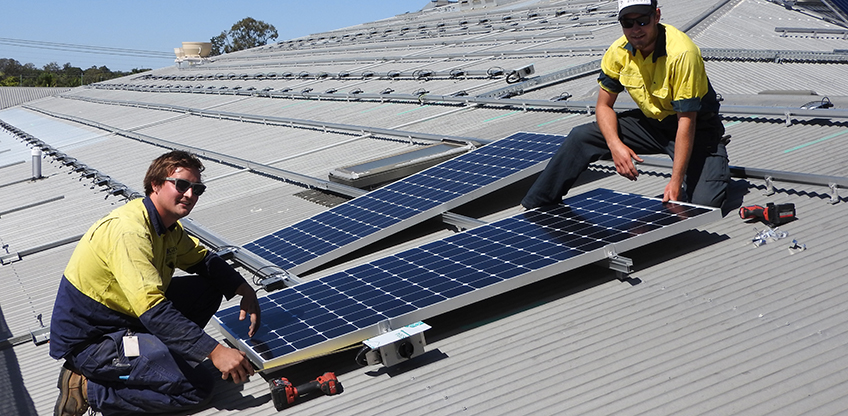 First solar panels go down on Bundaberg's largest solar project
The first solar panels have been laid on the Friendly Society Private Hospital roof, with the hospital on track to switch over to solar electricity by the end of the year, saving the hospital more than $3million in electricity costs over the next 10 years.
In addition, the final switch over has been made to solar hot water, creating an immediate yearly saving of $84,000.
Friendly Society Private Hospital Business Development Manager Stuart Bonnett said while the solar electricity and hot water project had been in the planning phase about for many months, it was great to see work being completed so quickly.
"In just four weeks we have already completed the hot water component of this project, and to see all the panels being laid on the roof is fantastic," Mr Bonnett said.
The $1.3M project will be the largest installation of solar hot water and electricity on any hospital in Australia and the currently the largest solar project in Bundaberg.
The project will see the installation of 1253 individual 435w panels, with a total system size of 545kW, reducing electricity usage by 1,148,000kWh in the first year.
The solar electricity will only generate enough to power about 25% of the hospital's electricity needs.
Read about the solar project here.