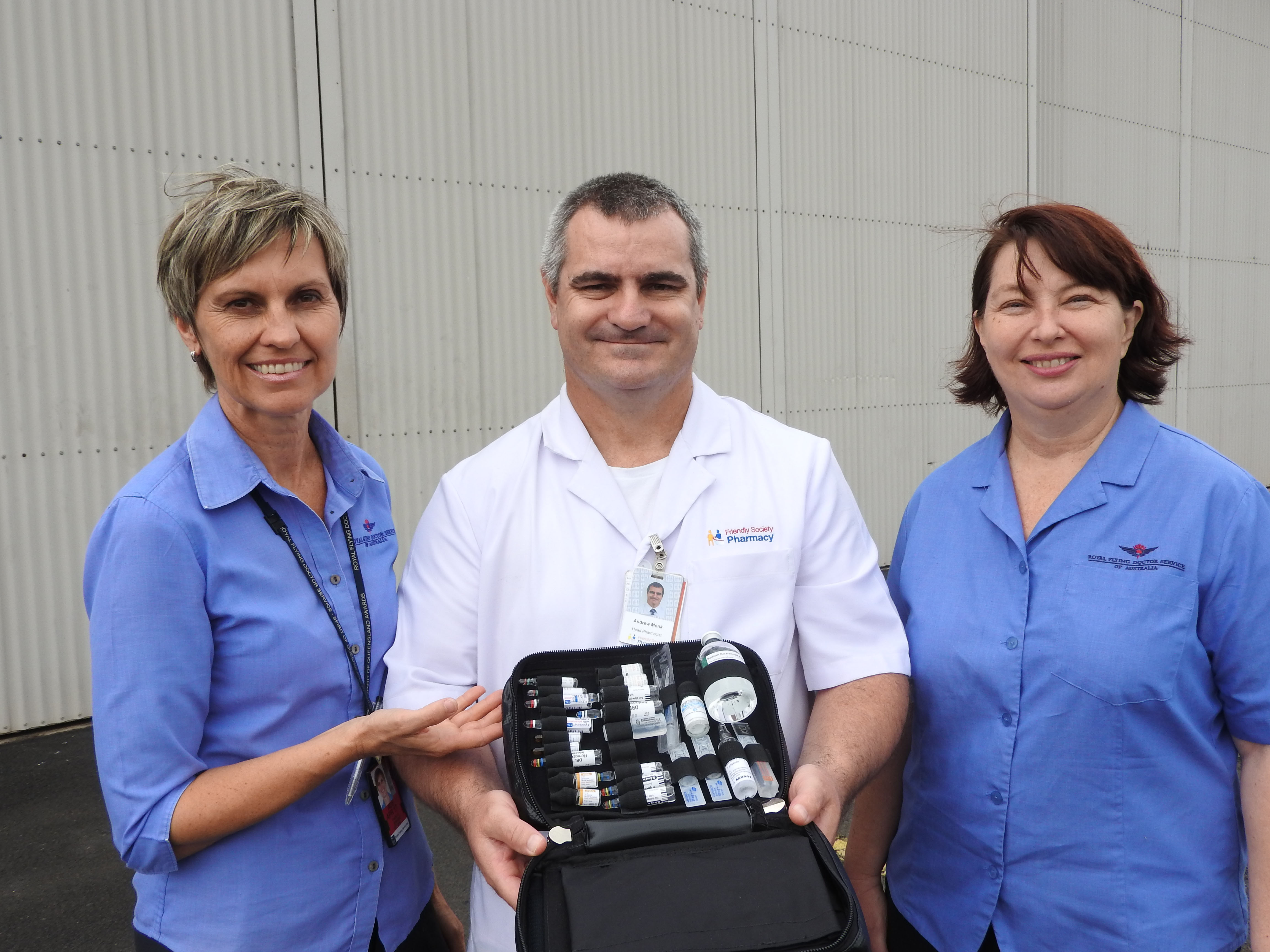 Friendly Society Pharmacy throws support behind Royal Flying Doctor Service
The Friendly Society Pharmacy has assisted the Royal Flying Doctor Service Bundaberg Base to make sure it's medical teams have access to vital medications needed to treat their patients.
The Royal Flying Doctor Service requires a supply of certain medications on board to treat patients while in the air.
These medications include emergency drugs, pain relief, antibiotics, cardiac and obstetric drugs to name just a few.
Friendly Society Pharmacy head pharmacist Andrew Monk said when he discovered the RFDS were looking for a new supplier for its medications, he was only too glad to help.
"The Friendly Society Pharmacy is the only not-for-profit pharmacy in Bundaberg, so everything we do is for the community," Mr Monk said.
"This was just another way that we could use our resources, and give back to Bundaberg, by helping to support another valuable service.
"We have many patients at the Friendly Society Private Hospital that have needed the service of the Flying Doctor, so we felt it was important that we help them in any way we can."
Royal Flying Doctor Service (Queensland Section) Regional Manager, Chris Wimpenny said he was grateful that the Friendly Society Pharmacy had agreed to support the Flying Doctor.
"Their generosity in supplying the RFDS Bundaberg Base with pharmaceuticals is a sustainable and cost-effective way for our medical staff to access the medication their patients need during flight and will ensure we can continue to provide the finest care," Mr Wimpenny said.
The Friendly Society Private Hospital has also shown their support of the RFDS in January, with a temporary display set up in the main foyer showcasing this vital, charitable organisation.