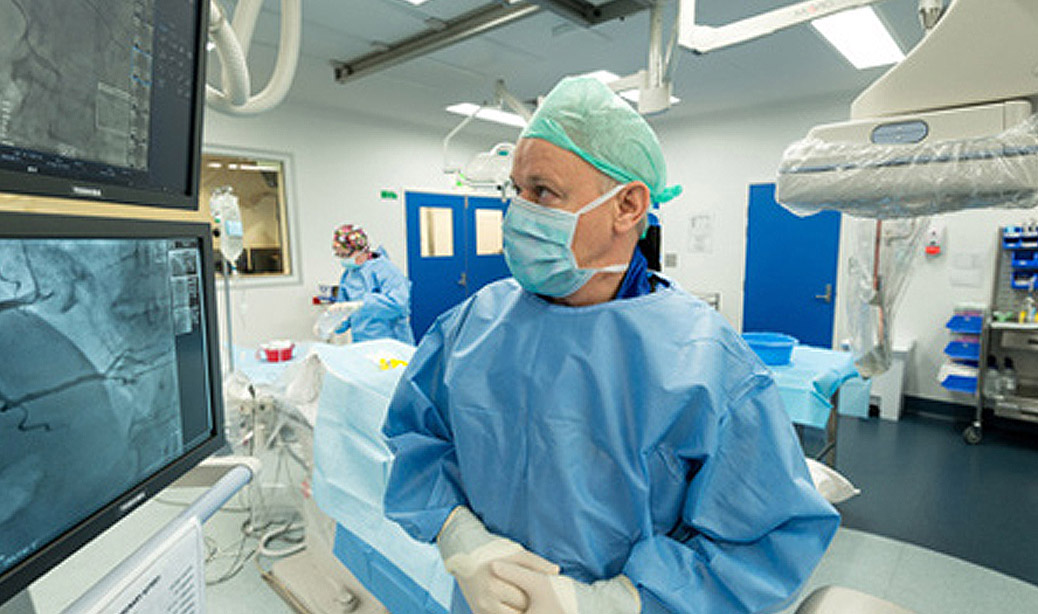 Ability to Save Lives Significantly Boosted
In a first for Central Queensland, patients over the past three weeks have been receiving lifesaving interventional cardiology procedures at the Friendly Society Private Hospital. This is an enormous boost to the delivery of advanced and acute healthcare in the region and comes after additional licensing was granted to the Friendlies Cardiac Investigation Unit in mid-August. The Friendly Society Private Hospital, in conjunction with Cardiologist Dr Andre Conradie from Bundaberg Cardiology, are now able to treat cardiovascular diseases and coronary heart disease by performing minimally invasive interventional cardiology procedures.
One of the most commonly performed procedures that we will undertake on up to 16 patients per month (initially) is the insertion of a catheter (tube) into arteries. This allows the placement of stents and balloons to widen arteries, remove blockages and maintain blood flow to the heart. This effectively saves lives following a cardiac episode or heart attack and means patients who would have otherwise had to travel to Brisbane no longer need to.
Dr Conradie is excited with what this means for his patients and their health outcomes. "It is fantastic to be able to expand the work Bundaberg Cardiology can do with the acute care facilities now here in Bundaberg at the Friendly Society Private Hospital. We can expand the work and volume of work significantly because of the Cardiac Cath Lab and ICU. Patients from Gladstone to Hervey Bay and the entire Wide Bay region can now receive their cardiac interventions here at the Friendlies without having to travel to Brisbane."  "We are actively working towards bringing onboard a second interventional cardiologist, which will be made easier because of the standard of the facilities here and the Cardiac Cath Lab." said Dr Conradie.
Hospital CEO, Mr Alan Cooper, also said "It's a credit to the hospital and Bundaberg Cardiology that we can now perform such procedures here in Bundaberg. We are the only hospital, public or private that is equipped to do this in the entire Central Queensland region, and in fact the only facility between the Sunshine Coast and Townsville that has a Cardiac Investigations Unit. The team in the Cardiac Investigations Unit coupled with the surgical excellence of Cardiologists such as Dr Conradie will save lives."
The Friendly Society Private Hospital are so proud that we can make such a difference to people's healthcare outcomes, save lives and provide the highest standard of care, so close to home.