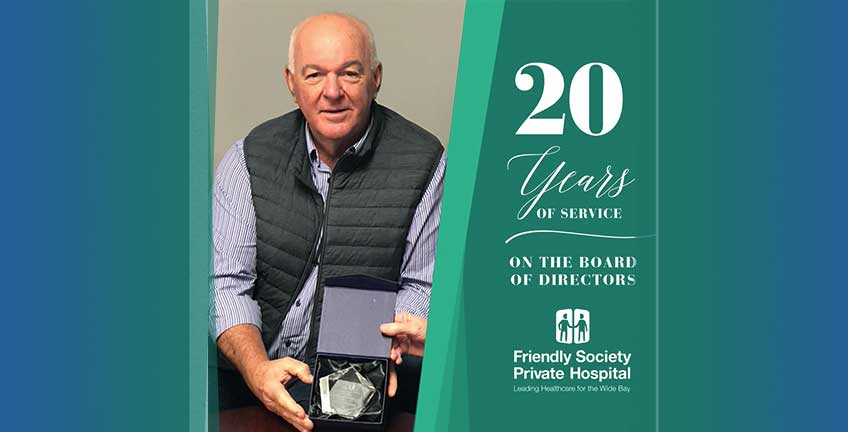 Les Hancock 20 Year Service
Les Hancock recently celebrated 20 years of service on the Board of Directors for the Bundaberg Friendly Society Medical Institute.
Les joined the Board in July 1999, replacing Bob Phillips who had served for 19 years. He brought his considerable experience and knowledge across Law, Business and charitable activities to the Board.
He has demonstrated his commitment to the Bundaberg Friendly Society Medical Institute over the past 20 years and more particularly since taking on the role of Chairman of the Board in 2015.
Les, we congratulate you on reaching your 20-year milestone and thank you for your enthusiasm, leadership, wisdom and humour. Our Board has been all the wiser and stronger by your presence and look forward to your continued leadership.