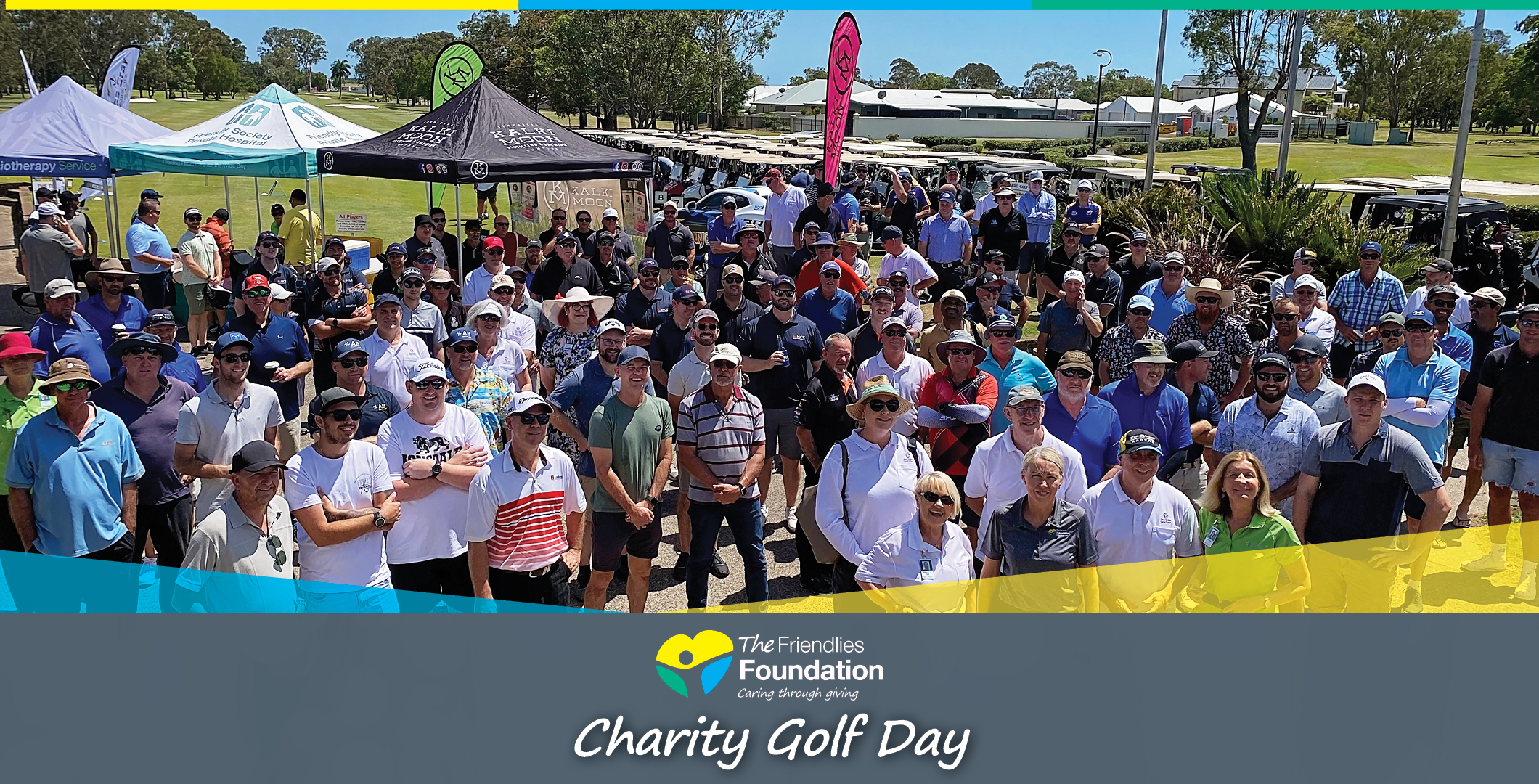 Lots of winners at Friendlies Foundation Golf Day
The Friendlies Foundation Charity Golf Day at Bundaberg Golf Club was again a successful fundraiser and a fun community event.
The turn-out of 140 participants in 35 teams was on par with previous years, despite being postponed from October due to adverse weather.
Friendlies CEO Simone Finch thanked golfers, staff and volunteers who assisted.
"The popular annual Golf Day was again a sell-out, proving our business community values this event as an opportunity to network and raise funds for the Foundation," Ms Finch said.
"Team bookings were received months in advance to secure a spot and the business community was very supportive with sponsorship and participation."
Distiller Kalki Moon was the major sponsor.
"The major focus of fundraising currently is to support the accommodation project," Ms Finch said.
"This is a two-storey, 16-unit complex designed to accommodate patients' families, junior doctors, nurses and remote staff.
"The land has been cleared, the development has Council approval and it's hoped to begin work soon on this exciting project."
The winning team was Ray White #1 comprising Warren Hitzke, Brock Wooldridge, Roy Howard and Jeremy Zahl.
A total of more than $18,000 was raised.
Sponsors: Kalki Moon, Oakwood Sheet Metal Works, Baker O'Brien & Toll, MMM, Ray White, Bishopp Signs, Bidfood Hervey Bay, Herron Todd White, Your Online Legal Group, CBA, Ross Gray, Cheshire Machinery, Sancon Construction Corp Pty Ltd, Gatley Building Designs, NAI Harcourts, Mrh LAWYERS, MCE, and Balanced Bookkeeping and Tax.
Prize donors: Bunnings, Tyrepower, Grunskies, The Red Shed, Puddles Car Wash, The Cutting Crew, BCF, River Cruz Café, Subway, Bundaberg Pro Shop, The Waves Group, Rum City Barber Shop, Reading Cinemas, Dolphins NRL Club, Slicks Barber Shop.
The Friendly Society Private Hospital, affectionately known as The Friendlies, has a proud, 75-year tradition of providing quality not-for-profit health care to the Bundaberg and Wide Bay community.