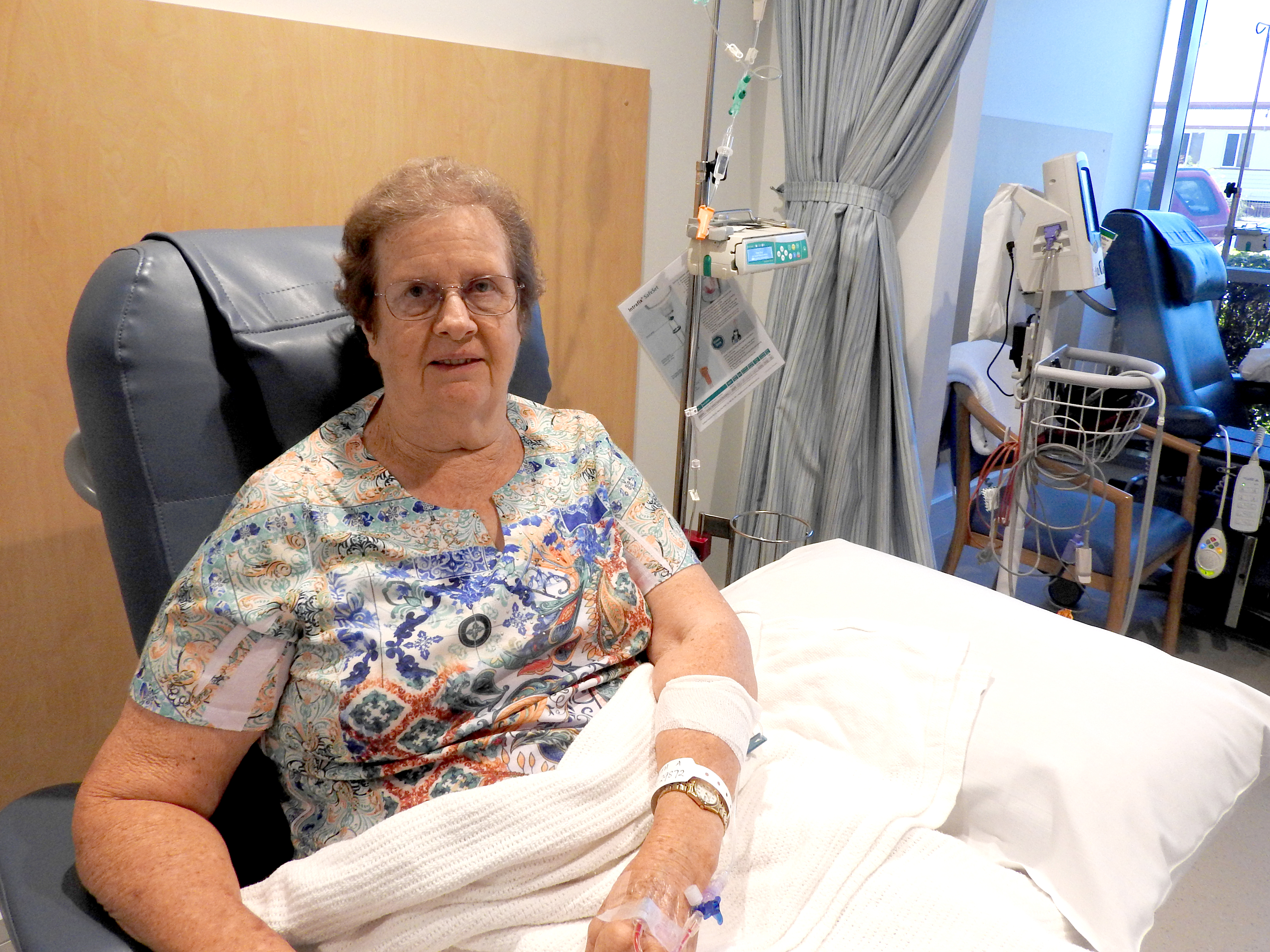 Vital MS Treatment now available locally
The first patient outside of Brisbane to receive access to Multiple Sclerosis (MS) treatment drug Ocrevus, Judy Howard, was treated at the Friendly Society Private Hospital's Day Oncology Unit.
Judy Howard was diagnosed with Primary Progressive MS two years ago and was admitted to the unit for the first of a series of infusions which will be used to delay the progression of physical disability and to reduce the frequency of relapse. The drug was added to the PBS in February.
"I had my infusion, then will need another in two weeks then one every six months," Mrs Howard said.
Mrs Howard said being able to have this treatment locally without having to travel to Brisbane made treating her condition immeasurably easier.
Neurologist Dr Johan Kuyler welcomed the news of the drug being added to the PBS and was happy to offer it as an option to patients.
"We deliver the full range of services for patients with MS and it says a lot about the service we can offer, that we were the first to treat a patient outside of Brisbane with this infusion," Dr Kuyler said.
"In addition, we have been able to enter contracts with drug companies that will allow self-funded patients, who would otherwise need to travel to Brisbane, access to the drug here in Bundaberg."
MS is a disease that affects the central nervous system. Symptoms include visual disturbance, fatigue, pain, reduced mobility and coordination, cognitive impairment and mood changes.
Relapsing-remitting multiple sclerosis (RRMS) is the most common form of MS and is characterised by partial or total recovery between flares.
Ocrevus decreases the number of flare-ups and slows the worsening of RRMS. This results in a significant improvement in quality of life for sufferers.
Minister for Health Greg Hunt said more than 5000 Australians would benefit from the addition of the drug to the PBS every year.
"Without subsidised access, patients would pay around $35,100 per year for this medicine. Now, it will be available for a maximum of $39.50 per script, or for just $6.40 for concessional patients," Mr Hunt said.
"Many MS sufferers will have access to a vital medicine that until now has been out of reach."