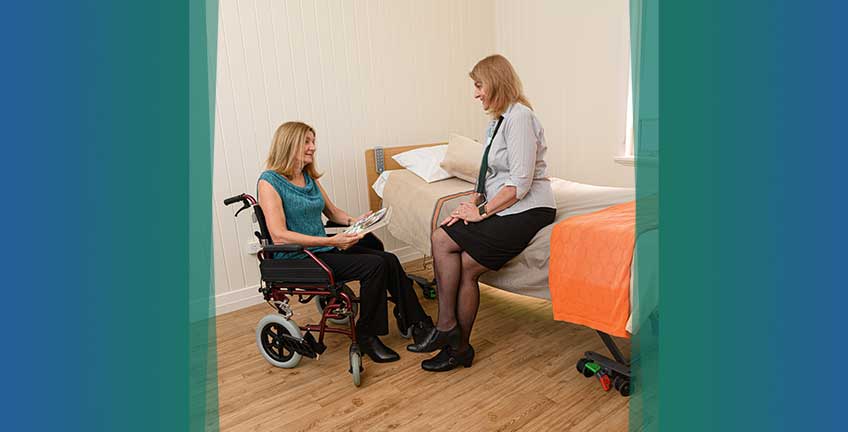 NDIS changes mid cost AT limit to $15,000 – no quote needed
It's now easier to purchase mid-cost assistive technology (AT) with your NDIS funds. The NDIS has changed the upper limit for mid-cost AT from $5,000 to $15,000.
That means you no longer have to obtain a quote for items up to $15,000. The NDIS will approve those purchases automatically.
It's important to note that you still need to meet all the requirements for using your NDIS funds and obtain written advice from an AT advisor before purchase.
What is assistive technology?
Assistive technology is a term used to describe equipment or devices that help you do things that you otherwise can't because of a disability. It can also help you do something easier, more safely or independently.
Under the NDIS, AT can be simple and inexpensive, such as a magnifying glass or walking stick, or more complicated like wheelchairs, screen readers and prosthetics.
It does not include everyday items that everyone uses and are unrelated to your disability, such as a standard alarm clock.
How the new process works.
You no longer need to get a quote to purchase assistive technology worth less than $15,000.
If you already have a mid-cost AT in your plan, you'll need to get written advice from an AT assessor (such as a Friendly Society Pharmacy professional) to ensure that the item suits your needs and is safe for you.
Upload the advice to your NDIS myplace portal and keep it in a safe place as the NDIS may ask for it later.
Purchase according to the usual process, depending on how your NDIS Plan is managed.
What written advice is needed?
Written evidence from an assistive technology advisor is required before the NDIS will put funds into a new NDIS Plan.
This may be in the form of a report or letter that includes information such as:
A description of the item
An explanation of how it will help with your disability support needs
Why it is the best value option for you
The cost of the item.
What to do before purchasing mid-cost AT.
Any AT purchased needs to meet the NDIS requirements. Each item needs to:
Be suitable for your needs
Be safe for you to use
Meet Australian safety standards
Help you do the things you need to do
Work in places that you need to use it.
The item also needs to be value for money compared with other things that may achieve the same outcome. For example, are there less expensive options? Would it be cheaper to rent?
Keep in mind that the NDIS will only fund the standard level of AT based on your needs. If you want special features not related to your disability needs that cost more, you will need to pay the difference for that yourself.
For mid-cost items that are low risk, an advisor needs to ensure the AT is right for you.
For mid-cost items that are higher risk, you'll also need advice about how to set up and adjust the AT so you can use it safely.
The three types of NDIS assistive technology.
Low-cost assistive technology: under $1,500 per item. These items are easy to set up and use, like non-slip bath mats, continence products and walking sticks. No quote is needed to purchase these items with your NDIS funds which appear in the Core-Consumables section of your budget.
Mid cost assistive technology: between $1,500 and $15,000. These are more difficult to set up and use, so advice from a professional is required before purchase. Examples include a customised shower chair, some power wheelchairs or a standing hoist. No quote is needed. These funds appear in the Capital budget in your NDIS plan.
High-cost assistive technology: over $15,000 per item. These are high-cost items that are more complex to set up and may be customised for your needs. Examples include ventilators, custom wheelchairs and prosthetics. They generally need a quote and a recent assessment or report that shows what AT you need.
It's worth checking the NDIS assistive technology product risk table to determine if items you need are considered low risk or higher risk AT. Higher risk AT (regardless of the cost) needs advice from an AT advisor or assessor before purchase.
If you have assistive technology in your NDIS plan, the NDIS will add funds to your capacity building budget to help you get advice or an assessment and learn how to use the item/s. It may also provide funds to trial, deliver and set up AT.
Further information and references
How can you get assistive technology in your plan?
What assistive technology does the NDIS fund?
How does the NDIS fund assistive technology?
What do you need to do before you buy assistive technology?
What other assistive technology costs does the NDIS fund?
Providing assistive technology
Friendly Society Pharmacy is here to help.
If you are unsure how these changes affect you and your NDIS plan, please pop into Friendly Society Pharmacy for a chat.
We're happy to help with:
Advice about how you can use your NDIS plan to fund AT.
Help to choose the right equipment.
Written advice before purchase.
AT assessments for high cost or higher risk AT.