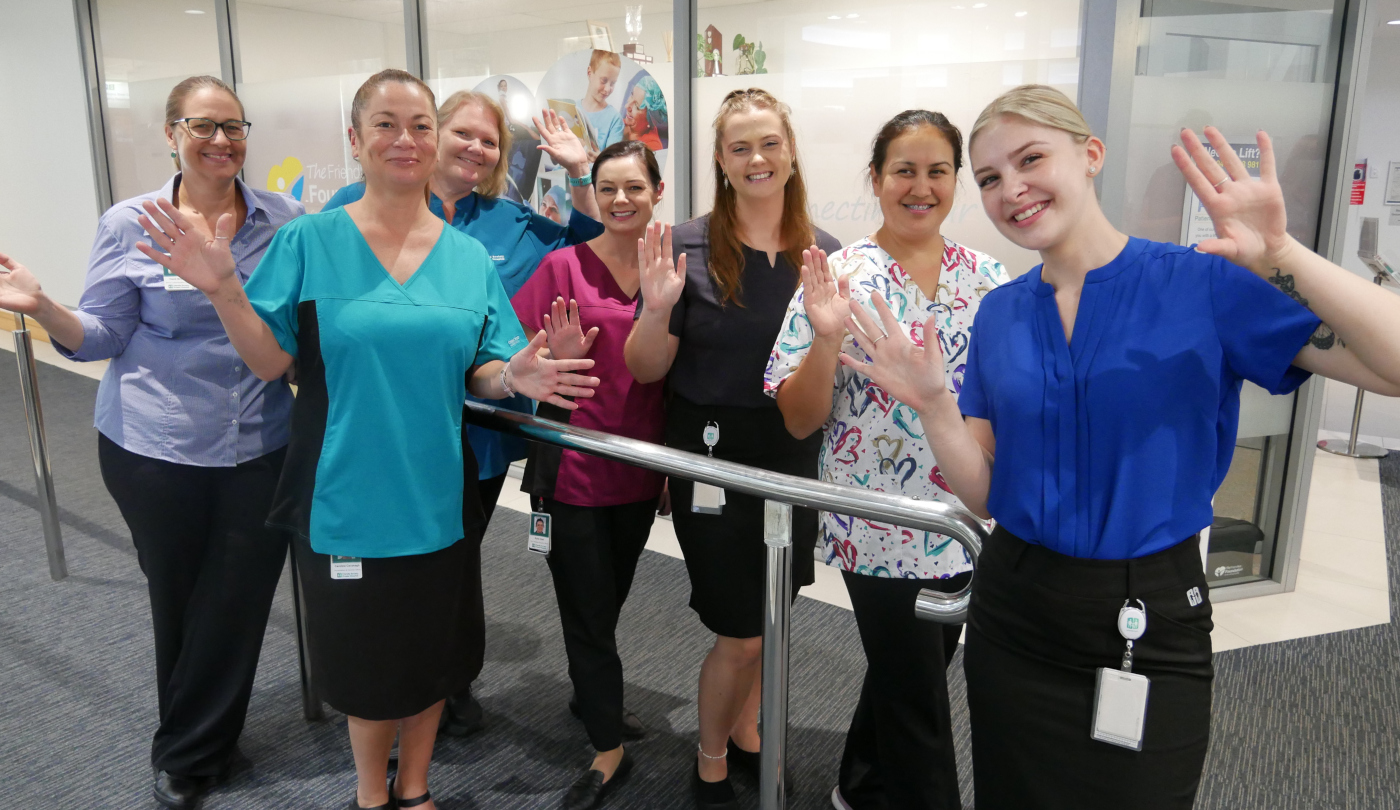 New uniforms provide colour and functionality
Vibrant colours and functional materials are features of the new Friendlies uniforms for hospital and pharmacy staff.
Uniforms at The Friendlies are reviewed every five years to refresh the design and align with corporate branding and industry best practice.
Chief operating officer Andrew Smith said a staff committee had researched the new uniforms and consulted with employees over several months.
Andrew thanked everyone for their input and creativity.
"The committee took a good look at the requirements of various roles during people's day-to-day work across all service areas," he said.
"It was realised that options must be suitable for the different job roles and our climate. The employees want to be proud to wear the uniform.
"The chosen styles and fresh colours meet professional standards and comply with workplace, health and safety criteria.
"We have moved away from a corporate-style uniform for some of our workforce to give them practical options.
"Our nursing and support staff can wear professional and colourful scrubs with the freedom of movement they need to care for patients."
Andrew said functionality was a key to these new styles.
"We hope that our patients and visitors enjoy the injection of colour these new uniforms will bring to the quality health care we strive to give every day," he said.
The Friendlies have engaged Bundaberg business Inn Style Mensland to stock and provide the uniforms.