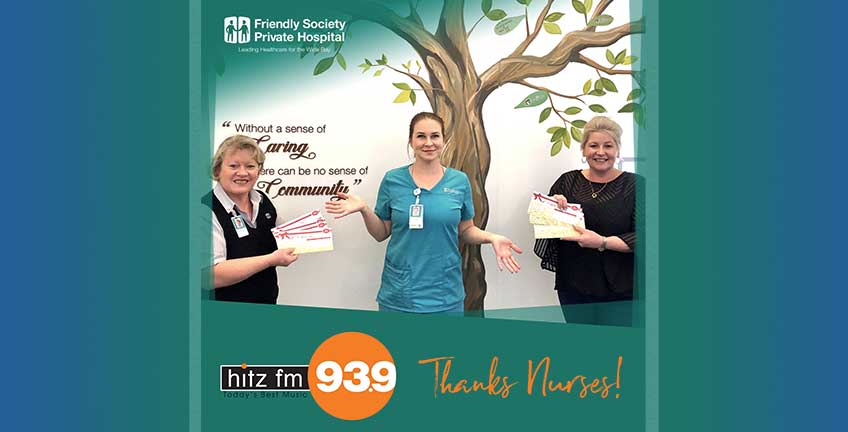 Nurses thanked with vouchers
Our nurses were given a boost with free coffee vouchers to say thanks for their tireless work.
Local businesses joined forces with HitzFM to thank nurses in the Bundaberg Region and shouted them a coffee for International Nurses Day.
HitzFM Breakfast Show announcer Tracey Sergiacomi said they partnered with local businesses including Rite Moves Driving School Training and Assessment, Jeff Lennox Builder, Bundaberg Resurfacing, Battery World and Michel's Patisserie to surprise the dedicated nurses for International Nurses Day.
"The hardworking nurses in our hospitals were very excited to accept the vouchers," Tracey said.
"They deserve them as they all do an amazing job."
Friendly Society Private Hospital public relations officer Annette Goodhew and surgical nurse Clare Lithgow accepted the coffee voucher on behalf of the Friendlies nursing staff.
A Friendlies spokesperson said the special coffee vouchers were to recognise nursing staff, and to celebrate the amazing work they do, thanking them for their hard work.
"We are thankful and honoured that Hitz939 has recognised our nurses for their dedication and compassion," a Friendlies spokesperson said.
"2020 is the year of the nurse and midwife, so we will be celebrating them all year."