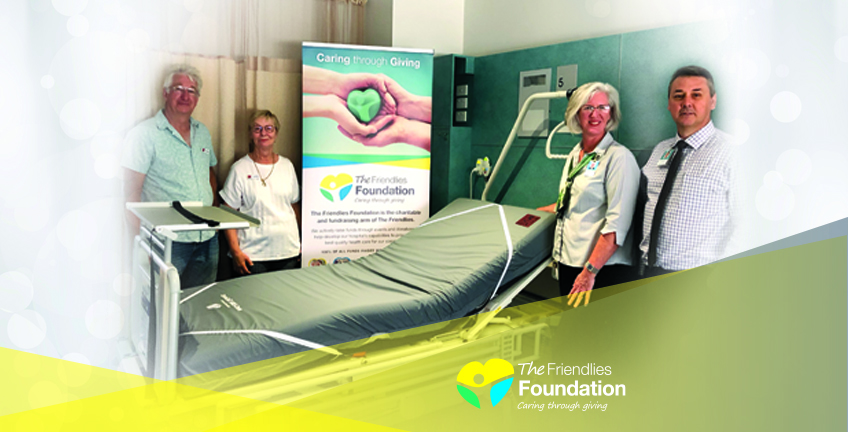 Pressure Injury Prevention Equipment
The Friendlies have received a grant from St John's Grace Fund to purchase Pressure Injury Prevention Equipment.
Many patients admitted to The Friendlies meet the criteria for pressure injury prevention management.  An internal review resulted in the recommendation to acquire additional Pressure Injury Prevention equipment, which is needed in:
Palliative Care
Individuals with a spinal cord injury
Elderly or frail patients
Individuals receiving rehabilitation therapy
The Friendlies Foundation applied for a grant through the St John's Grace Fund for new pressure relieving mattresses and support equipment. Thanks to the generous donation, we can provide high-risk patients with additional support and care they need; aiding in their comfort and recovery.
"The St John's Grace Fund has generously supported the work of the Friendlies Foundation multiple times over recent years."
"With the funding from the Grace Fund, the Foundation is able to provide equipment to assist clinical staff continually improve patient comfort and outcomes at the Friendlies"
"The committee members are a pleasure to work with, take great interest in the work we do and make the grant application process straightforward and efficient." said the Foundation Coordinator, Maria Ebert
Photo: St John's Grace Fund member Bruce Zunker, fund secretary Lyn Duldig, The Friendlies Foundation Coordinator Maria Ebert and Business Development Manager Stuart Bonnett.