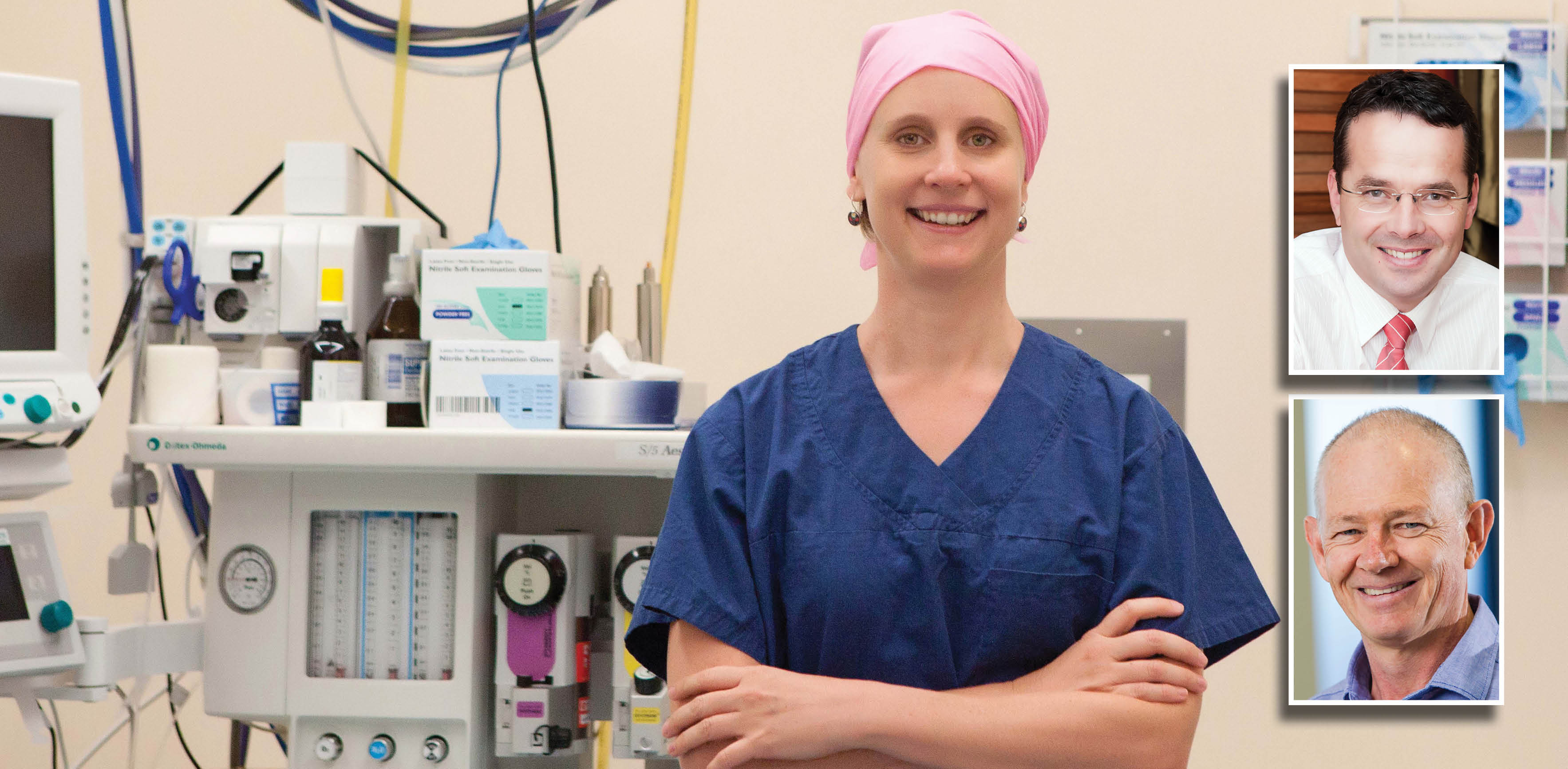 Specialists speak on Women's Health
The future of women's health, advancements and the latest practices were highlighted at an information evening on Tuesday night.
Hosted by the Friendly Society Private Hospital, with sponsorship from Beyer and Bundaberg Medical Imaging, more than 50 of the Bundaberg's Region's GPs attended the dinner and information evening to hear from obstetrician and gynaecologist Dr Julienne Wickham, gynaecologist Dr Harrie Swanepoel and general surgeon and The Friendlies Director of Medical Services Dr Grant Phillips.
Friendly Society Private Hospital Director of Clinical Services Sue Day said in recent years The Friendlies has been building on Women's Health services.
"We have been fortunate that Dr Harrie Swanepoel, Dr Julienne Wickham and Dr Andreas Laut have joined us to help with this," Mrs Day said.
"These specialists have been able to deliver increased services from their own rooms and we're happy to provide higher level care in our theatres and in-patient units to support them."
Dr Wickham spoke about clinical gynaecology tips for GPs, while Dr Swanepoel talked about upcoming changes to cervical cancer screening.
Dr Phillips discussed his role as Director of Medical Services, providing the hospital with current medical opinion, which is instrumental in helping the hospital meet mandated requirements of National Health Safety Standards and legislation.
Friendly Society Private Hospital CEO Alan Cooper said the hospital began hosting the information evenings last year, to highlight the services offered by the hospital and its treating doctors.
"Last night's event showcased that Bundaberg patients have access to the latest treatments and procedures, thanks to the quality of doctors being retained in the region," Mr Cooper said.
"It has always been a goal of The Friendlies to have a world-class facility that offers total, quality care to our patients.
"And when you have a hospital like this, you have specialists that want to be here in Bundaberg, working with us to ensure this community has access to the best medical care possible."
Image: Dr Julienne Wickham, Dr Harrie Swanepoel (inset top) and Dr Grant Phillips (inset bottom)