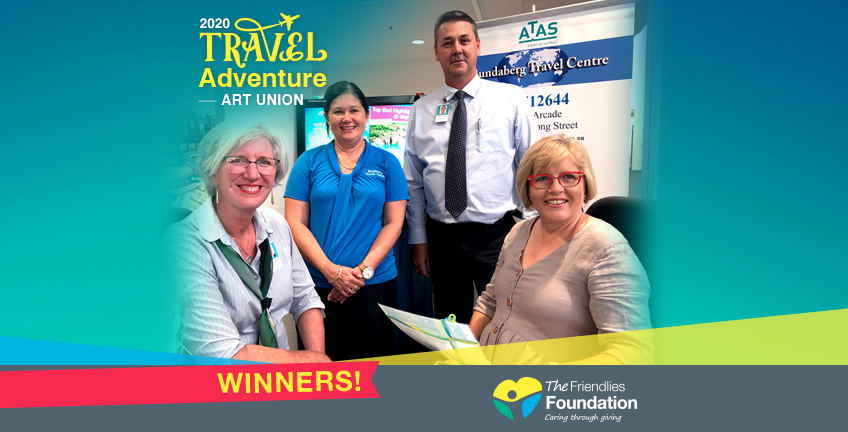 The Art Union Winners have been drawn!
Our Friendlies Foundation drew the prize winners on Saturday.
A total prize value of $13,500 went to the local community.
The prize is a travel voucher from our local Bundaberg Travel Centre, and the voucher has no expiry date!
All the proceeds from the Art Union ticket sales go to our charity arm, the Friendlies Foundation.
We have our winners!
1st – C Kirchner
2nd – P Frost
3rd – M Story
Congratulations! Enjoy your prizes and thank you for supporting The Friendlies Foundation.