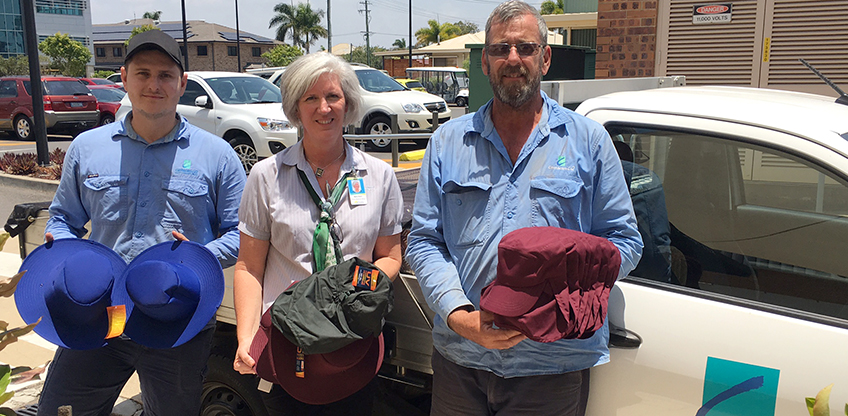 The Friendlies spreading cheer a little further this Christmas
Thousands of dollars of gifts will be donated to Bundaberg families in need this Christmas, thanks to a partnership between local charities and a goods giving program.
Thanks to the Good360 program, The Friendlies Foundation secured more than $6000 in toys and school hats which have been handed over to Angels Community Group and CentacareCQ for dispersal.
After working with Good360 last year, The Friendlies Foundation Public Relations Officer Maria Ebert said The Friendlies wanted to offer this support to local charities once again.
"This time of year is notoriously hard for some families and the charities that support them," Mrs Ebert said.
"So anything we can do to help lighten their load, we are pleased to do."
Mrs Ebert said The Friendlies were pleased to donate 63 gifts for infants through to teens, valued at almost $3300, to Angels Community Group.
"It was a pleasure to support Angels Community Group last year and we are so pleased to be able to do this again," she said.
"We know that these toys can go a long way to making Christmas Day special for a number of Bundaberg families who may otherwise have to go without, so we are happy we can work with Angels Community Group to distribute these to people in need."
CentacareCQ also received 160 new school hats, valued at $1800, to go towards their School Savvy Initiative.
"This is a new initiative in Bundaberg to help take the financial pressure off families as they prepare to go back-to-school in the new year, and we are so happy to lend our support," she said.
The Friendlies is also operating as a collection point for School Savvy, collecting good-quality second-hand uniforms and pencil case packs. For more information visit https://www.centacarecq.com/schoolsavvy/school-savvy/
More than $1100 was also donated in gifts and school hats to one of the regional schools running the FaCE program.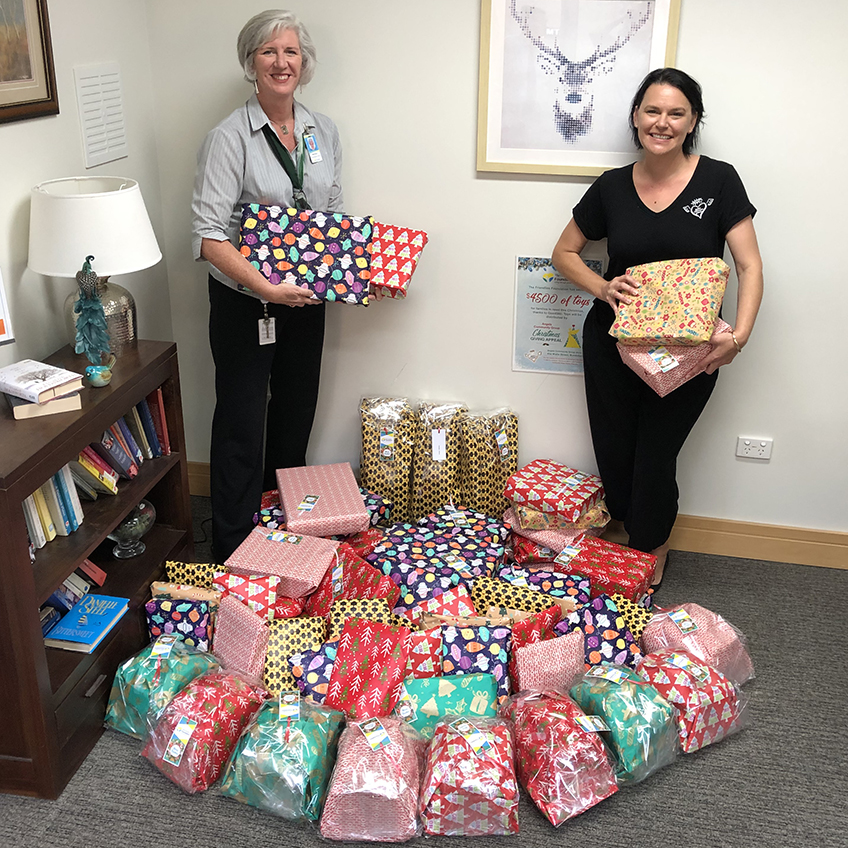 MORE on GOOD360
Established in 2015, Good360 has delivered more than $4M worth of goods to Australian Charities.
Good360 is a charitable organisation that offers a range of goods from office supplies to kitchenware and brand-name toys. Charities and not-for-profits can become a member of the organisation to access a range of products through their online "Shopping" catalogue and pay only a small shipping and handling amount.
For more information visit good360.org.au