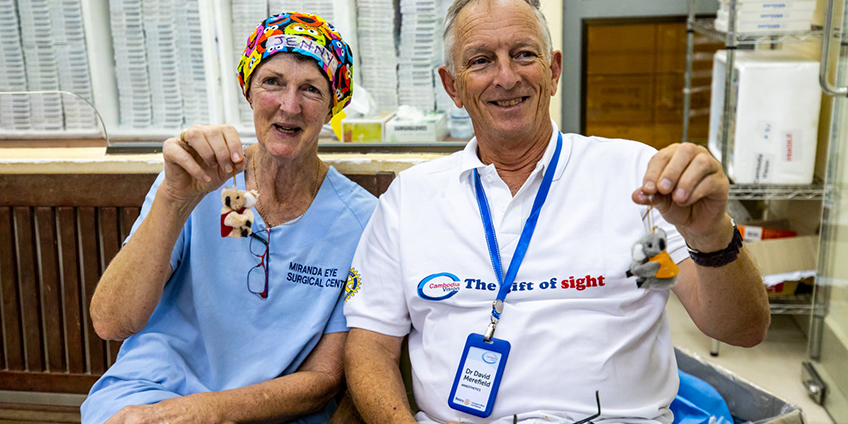 The Friendlies support group restoring sight to Cambodians
Dr David Merefield, from Wide Bay Anaesthesia Specialists, has recently returned from Cambodia, as part of the Cambodia Vision team who travel to the country annually to restore and treat sight and help return hundreds of Cambodians to work.
The team consulted with more than 4200 patients, including children and performed 573 cataract, pterygium and other surgeries, provided 1342 pairs of prescription glasses, donated more than 3300 pairs of sunglasses, treating 3290 general medical conditions and 861 hearing and speech services.
The Friendly Society Private Hospital also donated $2500 worth of Anaesthetic Drugs to the charitable organisation to help with their work.