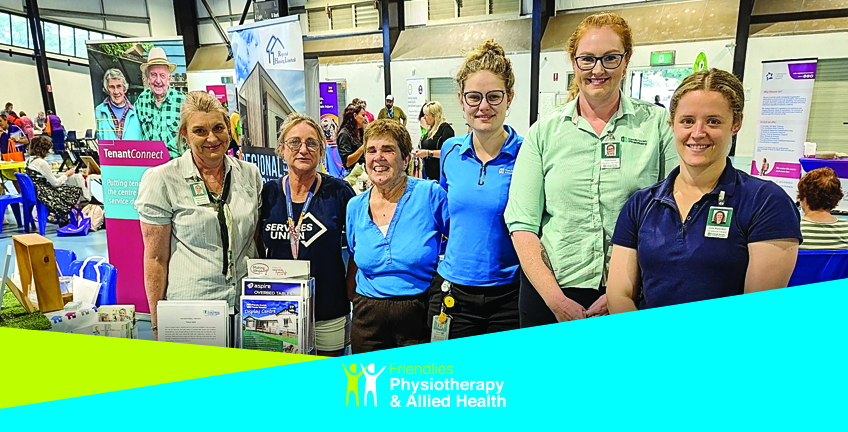 The Friendlies support people with disabilities
Friendlies CEO Simone Finch says there needs to be ongoing investment to support people living with a disability and their carers.
In 2021, 9478 people (or 9.6% of the population) in the Bundaberg Region reported needing help in their day-to-day lives due to disability, up from 8.3% in 2016.
Ms Finch welcomed the United Nations' theme for this year's International Day of People with Disability, saying it echoes the health service's commitment to transformation, innovation and equity.
The UN observed day is celebrated internationally on 3 December.
The theme for 2022 is "transformative solutions for inclusive development: the role of innovation in fueling an accessible and equitable world".
"We know the general population is ageing and that more people are living with disabilities," Ms Finch said.
"At The Friendlies, we're currently reviewing our strategic plan to reflect this, updating our model of care to meet the needs of patients, including a focus on allied health.
"We're committed to better understanding and meeting the health needs of the community, including service delivery in dialysis, gerontology, rehabilitation, mental health and increased allied health services."
The Friendlies' annual report shows that in 2021-22, NDIS participants were supported with 354 filled orders for assistive technology and consumables, and there were 67 home modification projects.
Ms Finch said The Friendlies aims to provide a "one-stop shop" to meet people's needs.
"We're a registered NDIS provider and we offer an integrated care model," she said.
"This includes allied health services such as occupational therapy and physiotherapy.
"We can provide assistive technology, pharmacy items, and even do home modifications."
The Friendlies NDIS and Allied Health teams attended Options Day at the Multiplex on Tuesday.
"We're working together with partners to provide the best-possible care," Ms Finch said.
"The Government's support for NDIS is much appreciated but the level of investment needs to keep pace with demand and people's needs."
Photo: The Friendlies Allied Health team supported Options Day at the Multiplex. Kerrie Edey, Georgia Bell, Dusti Henke and Julia Robinson are pictured at the stall with visitors Bernadette Leonard and Helen Baker.