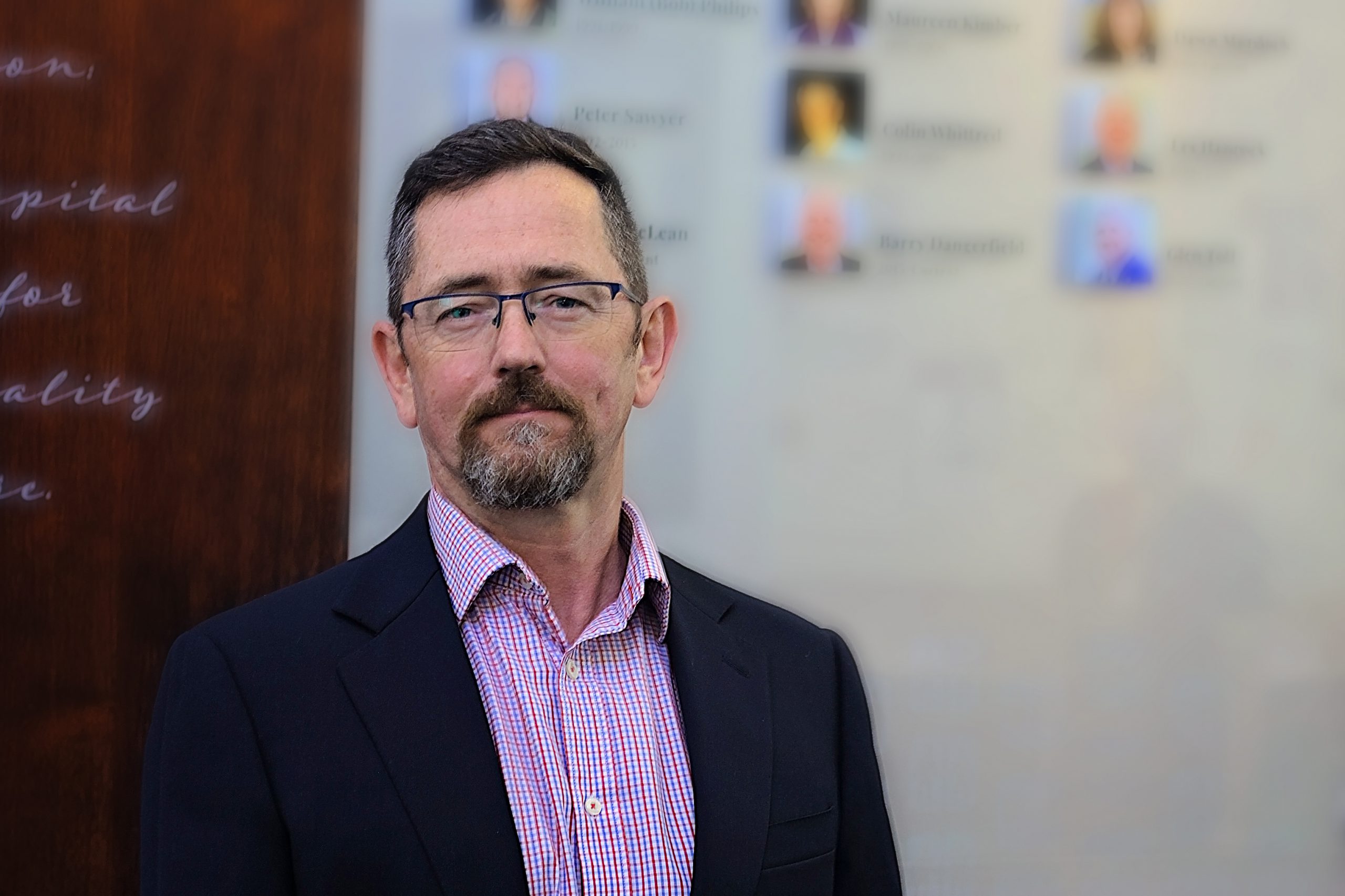 The Friendlies welcome orthopaedic surgeon Dr Darcy
The Friendlies Hospital has welcomed Dr Peter Darcy (pictured) as a new specialist to provide orthopaedic surgery.
Dr Darcy qualified initially as a doctor from University College London and has more than 20 years' experience in his specialist practice.
He is currently the program lead and academic supervisor in orthopaedics for the Rural Clinical School of the University of Queensland.
He also serves as a general director on the state committee of the Australian Orthopaedic Association and has been the Clinical Director of Orthopaedics at Bundaberg Hospital since moving to Australia in 2015.
At The Friendlies he will be providing services including hip and knee replacements; lower limb sports and trauma; carpal tunnel and trigger finger procedures.
His specialist interest is hip and knee surgery.
Dr Darcy worked as a revision arthroplasty specialist in the UK after completing fellowship training in the reconstruction and bone tumour unit at the Royal National Orthopaedic Hospital in Stanmore, London; in sports surgery at Perth Orthopaedic and Sports Medicine in WA and an arthroplasty and lower limb fellowship at North Shore Hospital in Auckland.
Dr Darcy also has a strong interest in research and the training of junior doctors.
Dr Peter Darcy is settled in Bundaberg. He enjoys spending his free time with his wife and three sons, out on the water, walking the dogs, cycling and discovering the variety of flora and fauna in his own backyard.
He is strongly committed to the region now and for the future.
The Friendlies' Director of Clinical Services and Patient Safety, Sandy Blake, welcomed Dr Darcy and said he's an excellent addition to the orthopaedic surgical team.
"It's really great to have such an experienced senior orthopaedic surgeon come on board who can service our patients and meet people's acute needs through consultations and emergency admissions," she said.
"Orthopaedics is one of the hospital's important surgical services.
"We're always striving to ensure we're the hospital of choice for friendly, quality healthcare."