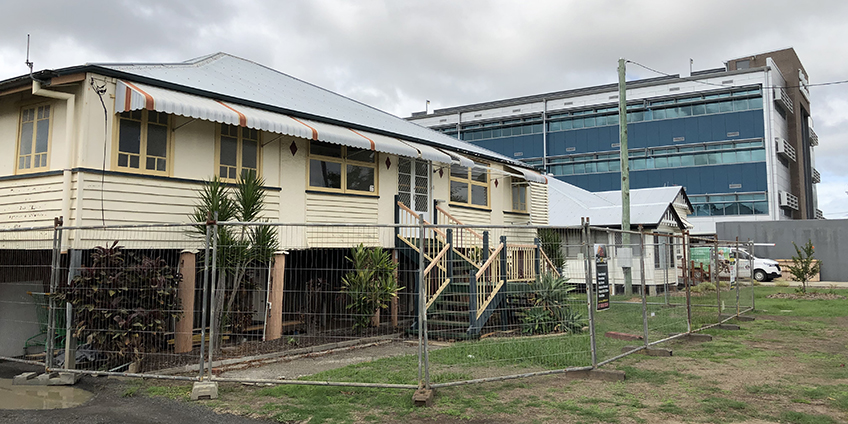 Three houses removed to make way for expansion
Preparations are underway for The Friendlies Stage 6 theatre complex expansion across Crofton Street, with the removal of houses on Crofton, Electra and Woondooma Streets.
The house on Woondooma Street will be removed to make way for a 16-unit development to house out-of-town families, visiting doctors and new staff.
The other back-to-back houses on Crofton and Electra street were sold and are being relocated to make way for a new road which will run from Woondooma Street along the hospital, through to Electra Street.
Once the road is completed, Crofton Street will be closed for work to begin on the expansion. The road closure is expected to happen mid-2020.