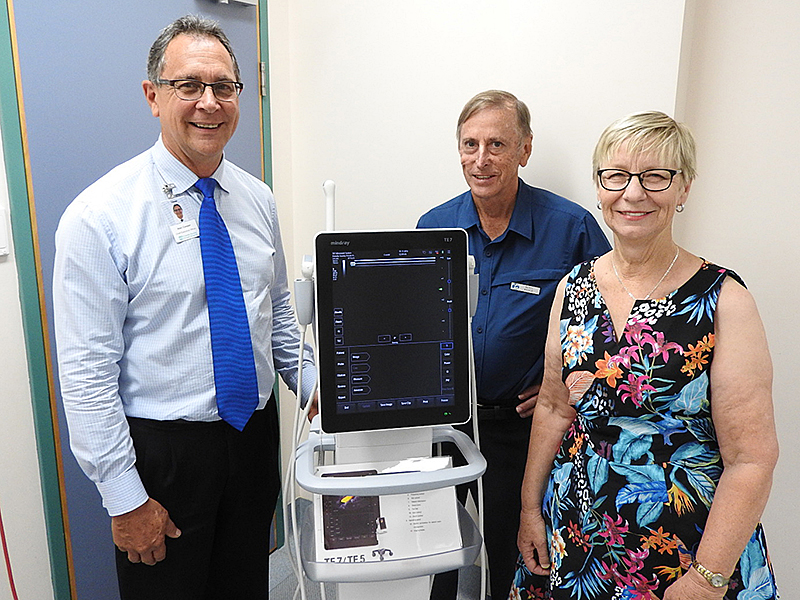 Touch-screen portable ultrasound machine arrives at The Friendlies
A State-of-the-art ultrasound machine, with the most advance image quality and touch screen display has arrived at The Friendlies.
The Mindray TE7 is designed for use in anaesthetics, theatre, ICU and emergency departments due to its lightweight and portable nature. Add that to the touchscreen and ability to enable scan pre-sets, and the new $60,000 machine will be an asset for making rapid patient-care decisions.
CEO Alan Cooper said initially it was anaesthetists who work at The Friendlies who requested the hospital consider purchasing the machine.
"We want to give all our specialists access to the best equipment to do their jobs, but unfortunately as a not-for-profit we do have to prioritise these requests in consideration of many other factors," Mr Cooper said.
"The Friendlies was not going to be able to purchase the machine at this time, but we applied for a grant with St John's Grace Fund in the hope they could assist us.
"We are pleased to be a recipient of $15,000."
St John's Grace Fund chairman Ross Ridge said the fund had given over $1million the Bundaberg community since it began in 2011.
"The fund goes to supporting important projects like RACQ Careflight, Impact Street Outreach program, Tom Quinn Centre's Bungara Independent School and Phoenix House," Mr Ridge said.
Mr Cooper thanked Mr Ridge and the St John's Grace Fund for their support of the local community.
"This machine, which will go to advancing patient care, has been made possible by the St John's Grace Fund," he said.
PHOTO: Friendly Society Private Hospital CEO Alan Cooper, St John's Grace Fund Chairman Ross Ridge and fund secretary Lyn Duldig with the Mindray TE7.