Vascular Surgeon welcomed at The Friendlies
Dr Ramesh Tripathi (Vascular and Endovascular Surgeon) has started work with the Friendlies on a full time basis and will consult from his rooms at the Friendlies Medical Suites.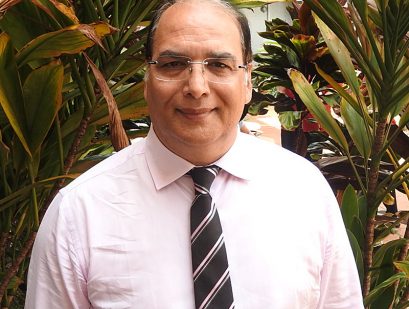 Ramesh graduated with honours from Jawaharlal Institute of Postgraduate Medical Education and Research, Pondicherry, India and obtained FRCS General Surgery from Royal College of Surgeons of Edinburgh. He subsequently trained in Australia at Royal Perth Hospital, Perth and received FRACS Vascular Surgery from Royal Australasian College of Surgeons. He subsequently worked in New Zealand for over 6 years as a leading vascular surgeon.
His experience spans over 20 years, which has resulted in numerous honours and awards. He is a Distinguished Fellow of Society of Vascular Surgery (USA) and a member of ANZ Society for Vascular Surgery. In addition he is a visiting Professor of many universities including Mayo Clinic, USA.
His areas of interest include therapies for aortic aneurysm, carotid disease, peripheral vascular disease and varicose veins and leg swelling.
He serves on the Editorial boards of Journal of Endovascular Therapy, Journal of Cardiovascular Surgery, Annals of Vascular Surgery, Perspectives in Vascular Surgery and Endovascular Therapy, Vascular, Journal of Phlebology, Asian Journal of Surgery, Aorta and Endovascular Today.
Ramesh has relocated to Bundaberg with his family and is looking forward to caring for Bundaberg's Vascular health needs.
Referrals for Dr Tripathi can be made by contacting his offices on 4331 1095.
He will be located on Level 3 of the Friendlies Medical Suites at 70-72 Crofton Street, Bundaberg.