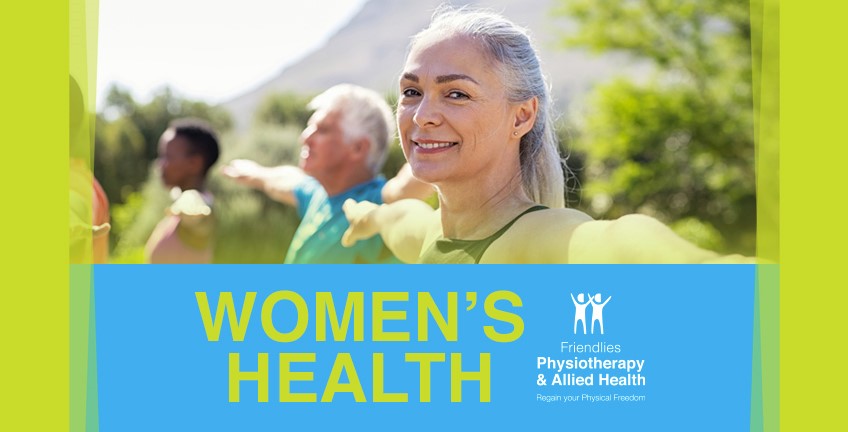 Did you know that there are Physiotherapists who specialise in women's health and continence?
Women face a range of health issues during different periods of their life.  Pregnancy and menopause and their related conditions are 2 stages of life that can significantly affect the body. Most women assume that this is a normal part of life and that they must live with these conditions. For example, being able to run, jump on the trampoline with kids, cough and sneeze and leaking a little bit of urine is normal. In many instances, that is not the case and a trained physiotherapist can help.
Women's health physiotherapists can help women who are struggling with problems such as:
Bladder and bowel dysfunction (incontinence, urgency, frequency and pain)
Pelvic organ prolapses
Constipation
Pelvic and back pain
pre-and post-natal back and pelvic pain
Pre and post gynecological or pelvic surgery
Pelvic floor dysfunction
Rectus abdominis diastasis (post-pregnancy)
Post breast cancer surgery
Sexual dysfunction
Appointments cover a thorough assessment and discussion of the concern and an individualised treatment plan for your condition.
For example, a session for urinary incontinence might include:
Practical tips and ways to reduce urinary frequency and urgency
Information about diet changes that can be made to avoid irritating the bladder
An exercise program to strengthen the pelvic floor muscles.
The recommended program will help the patient identify, exercise, re-train internal muscles such as those in the pelvic floor, and ultimately help to improve their quality of life.