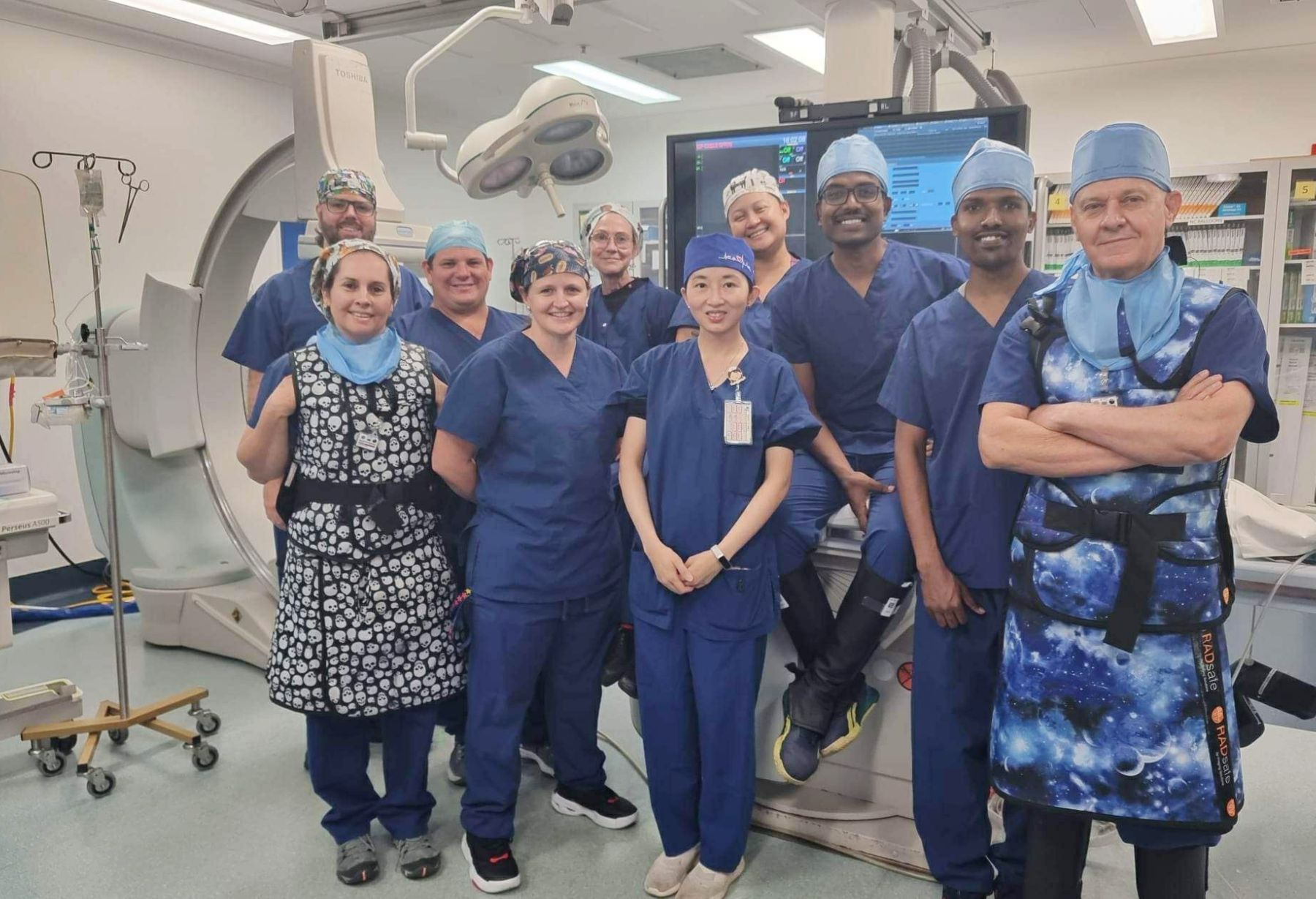 $1.6m Cardiac Investigations Unit upgrade planned
The Friendlies Society Private Hospital Board has agreed to invest in state-of-the art technology to future-proof the hospital's Cardiac Investigations Unit.
The "Cath Lab" operates in partnership with Advara HeartCare and celebrated its 10th anniversary in November.
It's a specialised procedure environment where cardiologists perform minimally invasive tests and procedures to diagnose and treat cardiovascular disease.
There's an agreement with Queensland Health to treat public patients at the facility, which is the only one of its kind in the Wide Bay region.
The Friendlies Board Chair, Barry Dangerfield, said the life-saving service had proven its need and value over the past decade.
"Instead of Wide Bay cardiac patients being air-lifted to the Sunshine Coast or Brisbane, they are now treated closer to home," he said.
"Urgent intervention is quite often the difference between life and death."
Given the importance of the service, Mr Dangerfield said the Board recognised the lab's technology needed to be maintained at the cutting edge.
"We estimate it may cost around $1.6 million to complete an upgrade to the latest world-leading equipment," he said.
"That's a small price to pay for saving lives.
"Over the next few weeks and months, we'll be consulting our clinical partners to determine the best way forward to plan, procure, deliver and implement this technology."
In the lead-up to the lab's 10th anniversary, Dr Andre Conradie from Advara HeartCare said in addition to saving lives, the service eased the anguish of travel to Brisbane for patients and their friends and families.
"We used to fly at least 1000 people to Brisbane every year for angiograms who presented with heart attacks," he said.
"All cases, both urgent and non-urgent, had to be transferred to Brisbane for treatment. In the case of urgent transfer, an air ambulance would need to be organised, causing potential delays to treatment and added stress to patients and families.
"Although there are still urgent cases that we occasionally fly to Brisbane, the majority of patients now get their treatment locally in Bundaberg in their home environment with the support of their family and community.
"Patients go home in a day or two without having to travel to Brisbane and without people needing to travel there to visit them, which makes it very difficult, especially for older people."
Photo: Dr Andre Conradie from Advara HeartCare with nurses at The Friendlies, taken late last year.