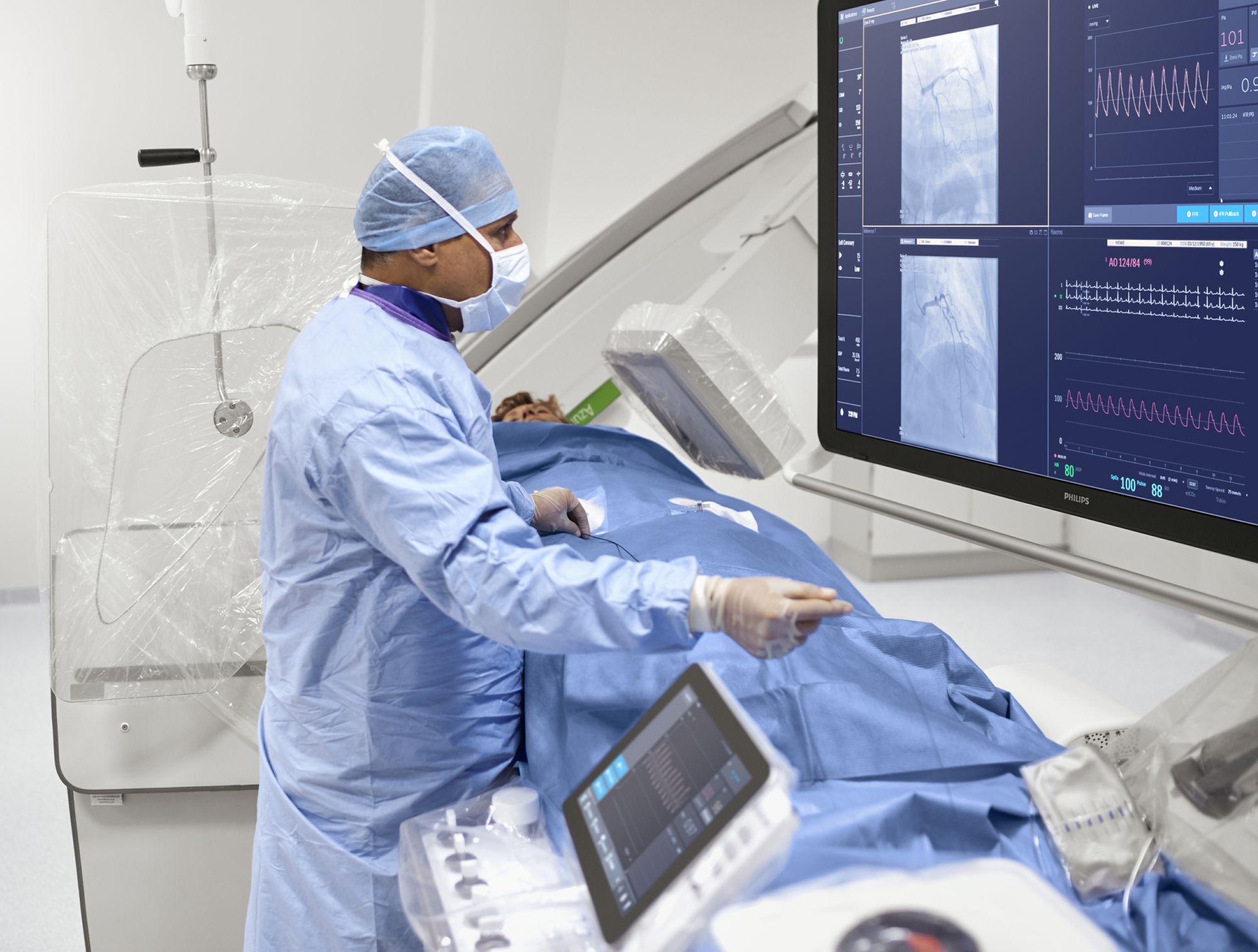 Investment in technology will enhance cardiac care
A $1.6 million rebuild of the Cardiac Investigations Unit at The Friendlies Hospital in Bundaberg will deliver state-of-the-art services to residents of the Wide Bay region.
The 11-year-old "cath lab" will be redeveloped at the end of this year to install the latest medical technology.
The unit is a specialised procedure environment where cardiologists perform minimally invasive tests and procedures to diagnose and treat cardiovascular disease.
There's an agreement with Queensland Health to treat public patients at the facility, which is the only one of its kind in the Wide Bay region.
Dr Andre Conradie from Advara Heart Care said the new cutting-edge equipment would enhance patient care and help to save lives.
"This is a significant investment which will improve and expand the service," he said.
"It's pleasing too that Dr Daljeet Gill has joined the team at The Friendlies as an interventional cardiologist."
Philips Healthcare was selected to provide the high-tech equipment after consultation with clinicians and staff.
Nurse Unit Manager Peri Operative Services, Maria Sam, said the new technology would future proof the hospital's cardiac care.
"It's part of our ongoing endeavour to provide the best-possible service for the people of the Wide Bay region," she said.
The new Philips Azurion5 system will support and simplify a wide range of cardiac and vascular interventions, reduce radiation and optimise image quality.
Philips says the technology improves patient care and gives doctors more time to focus on their patients.
It will help clinicians and healthcare professionals at The Friendlies to continue providing a premium cardiac service to patients from diagnosis to treatment and discharge.
The Friendlies Board Chair, Barry Dangerfield, said the life-saving service had proven its need and value over the past 11 years and would continue to do so.
"Instead of Wide Bay cardiac patients being air-lifted to the Sunshine Coast or Brisbane, they are treated closer to home," he said.
"Urgent intervention is quite often the difference between life and death.
"The Friendlies are committed to providing this essential service for the long term."
Dr Conradie said the technology would help to recruit and retain staff.
"It's very exciting and will absolutely help to attract skilled clinicians and staff," he said.
The cath lab will close temporarily for a couple of weeks over the summer holidays while the equipment is being installed and details will be advised later this year.