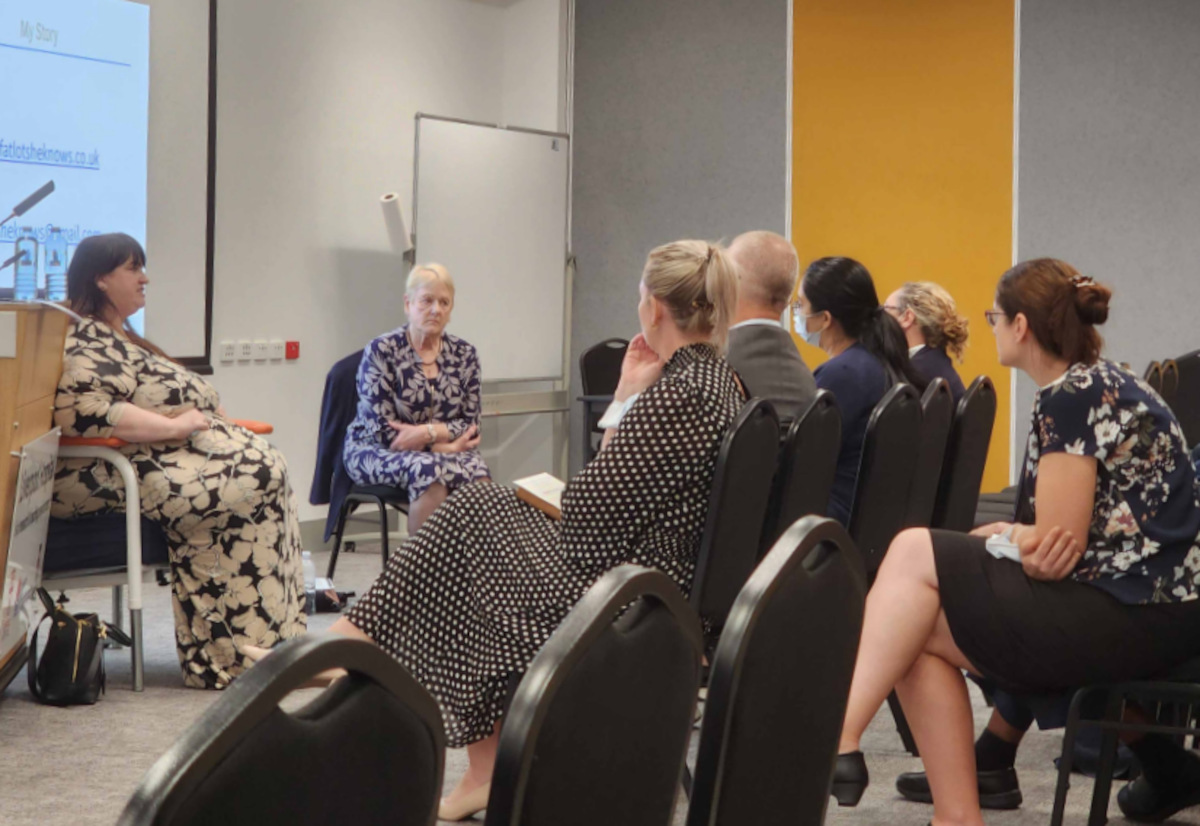 Leading nurse calls for end to size discrimination
A leading Queensland nurse has called for positive action to address discrimination against people living with obesity.
The Friendlies' Director of Clinical Services and Patient Safety, Sandy Blake, recently travelled across Australia and New Zealand to promote empathetic care for patients dealing with weight issues.
She was joined by UK-based bariatric patient advocate Tracey Carr on a speaking tour to raise awareness about shifting the dial from discrimination to empathy.
Sandy said travelling with Tracey, who weighs more than 210kg, gave insight into the daily obstacles that plus-size people face.
"From airline seats to hotel rooms, stairs and going to the toilet in the airplane; all of these can be difficult and stressful," she said.
Tracey and Sandy took 11 flights in 14 days, testing many airports and noting how people reacted to Tracey.
There were sadly examples of poor treatment, including when a stranger took food deemed not diet food out of her supermarket trolley.
"Many people think obesity can be controlled by simply eating healthier and being more active," Sandy said.
"But more than 300 factors contribute to obesity, ranging from physiological and psychological factors to genetic, social and environmental.
"Many of these are beyond an individual's control."
Sandy said she saw positive examples of empathy in action, including exceptional support from Qantas staff to Tracey.
With obesity becoming more prevalent, she said service providers need to adapt.
Sandy and Tracey helped the health professionals they met to be aware of unconscious bias.
"Weight bias is everywhere, and sometimes we may have it without knowing it," Sandy said.
"Testing assumptions is an important first step."
Tracey also gave demonstrations on how to help a larger patient mobilise and use the equipment in a helpful and safe way.
Sandy said more should be done in clinical settings to make sure the right equipment is in place before the patient arrives at the hospital, preparation that any other patient would expect.
"Patients living with obesity do not have equity of care," she said.
"Larger patients will often present late to hospital when acutely unwell.
"Larger patients are often anxious about admission as they fear hurting staff because of their weight, and they fear the discrimination they may face.
"It's important we're aware of this, show empathy, and introduce practical solutions to provide the best-possible care."