Endocrinology and Metabolism
Endocrinology and Metabolism services at The Friendlies Hospital, Bundaberg
Endocrinology and metabolism includes common diseases such as diabetes, thyroid, osteoporosis and obesity as well as rare diseases such as pituitary and adrenal disorders.
Specialist investigation and treatment of adrenal, pituitary, thyroid, ovarian failure and testosterone deficiency is available at the Friendlies's Hospital in Bundaberg.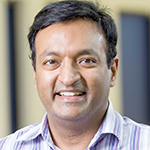 As well as consultation with Dr Thomas Ulahannan, full time private endocrinologist based at the Friendlies Hospital in Bundaberg, we are able to offer investigation for pituitary growth hormone deficiency, adrenal endocrine tumours and metabolic surgery for treatment of obesity. Admission for inpatient treatment of diabetes and its complications, such as painful diabetic neuropathy, can be arranged.
Metabolic surgery for obesity is offered through a multidisciplinary team including endocrinologist, specialist bariatric surgeon, dietician, psychologist and exercise physiologist.